The advantages of James Hardie fiber cement siding
The advantages of James Hardie fiber cement siding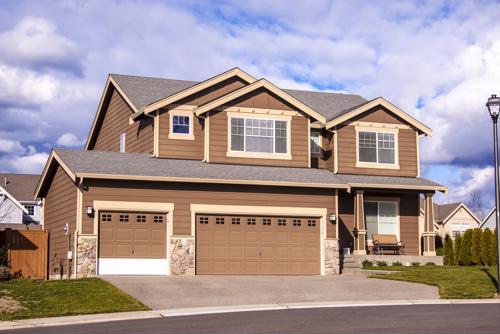 Choosing the right type of siding matters when you're helping clients create or update a home. This exterior material can influence how a house looks from the outside, helping the owner project class, simplicity, or any other emotion they wish to evoke.
More importantly, however, siding choice can determine how a property responds to adverse conditions. Weather patterns are becoming more extreme and, in certain climates, temperature fluctuation is already a serious concern. You want the best for your clients: Siding that will not only survive but help ensure that any home stands apart from the herd.
When choosing siding materials, there may be no better option than fiber cement, at least according to This Old House. This material is a composite, combining wood pulp for flexibility with cement for strength. And what better provider to use than the company that invented fiber cement: James Hardie.
"James Hardie is the only siding company that prioritizes climate variation during construction."
Specified for different climates
When ordering materials, it is important to consider what the substance was made to endure. For instance, while adobe bricks are an environmentally friendly construction option for homes in desert climates, they make little sense in areas like New England or the Northwest, which are frequently pummeled by snow and low temperatures.
James Hardie is the only siding company that treats climate variationwith the utmost importance. The company creates tailored siding and trim to suit the needs of the area you wish to build in. This means that, no matter where you're working, you'll be guaranteed to receive materials optimized for your environment.
As a provider, James Hardie goes further. It has created "Hardiezone," which is a system for tracking climate effects. This further ensures that siding and trim will be created to suit their surroundings. Homes in damp, cold climates will have extra moisture resistance while material created for arid conditions will better protect homes from excessive heat.
The cost-savings of durability
All of this climate preparation may drive up the initial price tag but, in the long run, will reduce the income that needs to be spent on home repair. While many of your clients may have tight budgets, it is important to educate them on the value of quality materials. Repairs can be immensely expensive and lackluster building materials can lead to damaged possessions or loss of quality of life.
In addition, using a quality provider like James Hardie can help clients avoid higher insurance rates. These companies understand the durability of premier materials and will the lower the probability that they will fail. By spending a little more now, your clients could save exponentially in the future. What is a home if not an investment?
Fiber cement siding still typically costs less than most varieties of wood and, unlike the latter, it does not attract termites or other pests.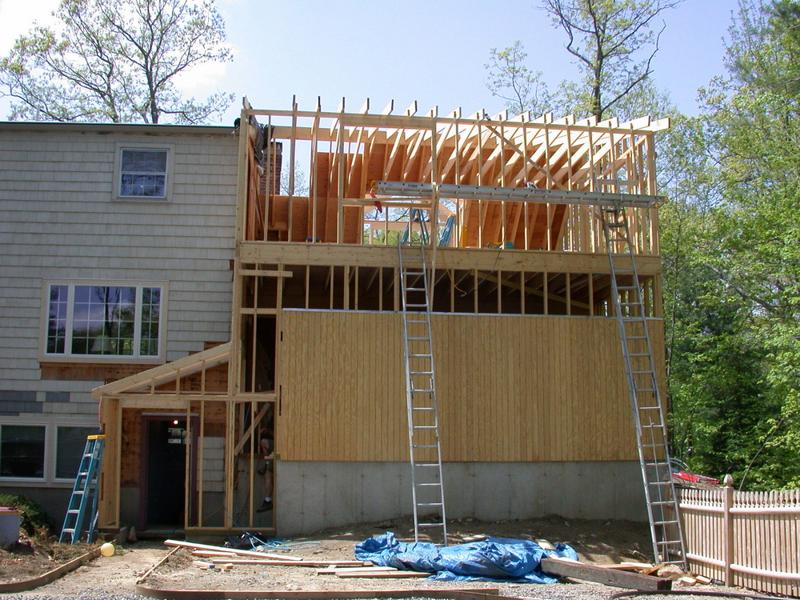 Homes built to last will ultimately cost less.
A streamlined ordering process
Ordering siding can be a pain. First you need to select the proper material. Then, once it is on the jobsite, you typically have to paint or prepare it in some way, just to be sure it has been fully finished before approval by your client. James Hardie paints its surfaces multiple times before shipment, allowing flawlessly covered material to arrive ready for construction.
In addition, the company uses specialized materials that are UV resistant, helping the home retain its desired color for longer. The finish has also been cured to resist cracks and chipping, keeping the siding in tact for as long as possible. James Hardie prides itself on its paint's ability to last.
This can help you explain the value proposition to your clients. Essentially, they are not only paying for siding, they are also paying for the siding to be painted and cured with quality materials, and specially engineered for their home environment.
In total, fiber cement siding has few weaknesses. While its costs are not the lowest of all materials, no one should want a cheaply made house. James Hardie helps homes last, and do so in style.