Warm and welcoming colors for your siding
Warm and welcoming colors for your siding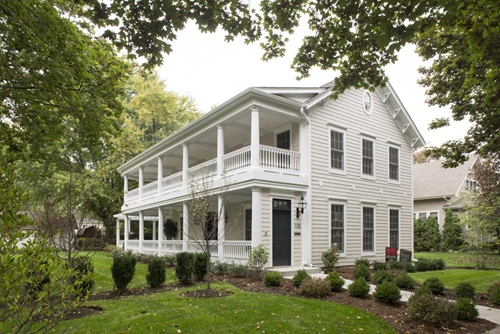 Siding is a low-maintenance option for a home's exterior. Available in many different styles and colors, siding provides flexibility, no matter what kind of look you're going for. If you're deciding on colors for your home's siding, check out the fiber-cement products from James Hardie.
Beauty, in color
ColorPlus® Technology from James Hardie provides a wide array of rich, beautiful color combinations in exterior siding and trim. Here are a few favorite combinations from the color experts at James Hardie, and some tips on which combinations will work best for you:
Homes in older neighborhoods: Darker grays, blues, and greens fit in a neighborhood with older houses. These combinations create an atmosphere of romance and drama.
Colonial homes: Light colors are a great fit for colonial-style homes. Think about light, bright pastels, and shades of white against a green lawn.
Cape-style homes: For Cape Cod-inspired homes, look for colors that remind you of the sky and the sea: navy, robin's egg, and grey-blue.
Rural homes: For a farm house or other type of rural home, think about vibrant reds, yellows, and browns for a Southwestern look.
For more colorful inspiration, visit the ColorPlus®design guide on James Hardie's site.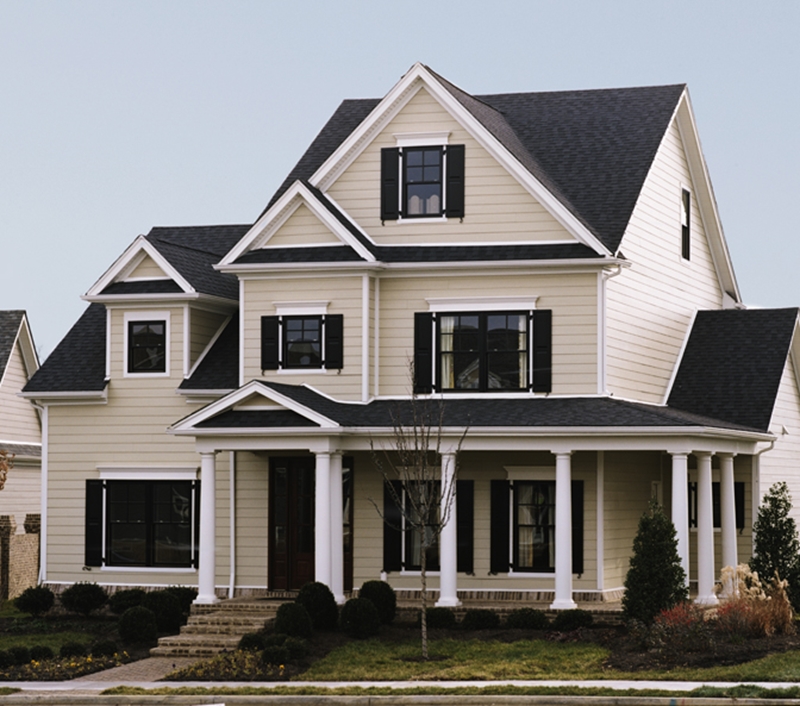 The beautiful colors of James Hardie ColorPlus® Technology are resistant to fading from UV rays.
Durability
Whatever color combination you choose, you can rest assured that it'll last. Many types of paint or finish can lose their vibrant look when the house gets too much sun. Strong UV rays can wear out the exterior colors over time, leaving the homeowner with dull colors.
James Hardie siding is different though: ColorPlus® Technology is engineered to resist damage from UV rays, keeping your siding looking good as new for many years, with very little maintenance.
Are you looking for the inspiration to build your American dream? Amerhart provides high-quality building materials and custom fabrication. Check out Amerhart's product catalogs for James Hardie and other fine exterior products we carry.