GRAF072135807540
Grass Hinge Clip Protection, For Tiomos 160 deg Standard Hinges
Hinges
MPN: GRAF072135807540
GRAF072135807540
MFG #: F072135807540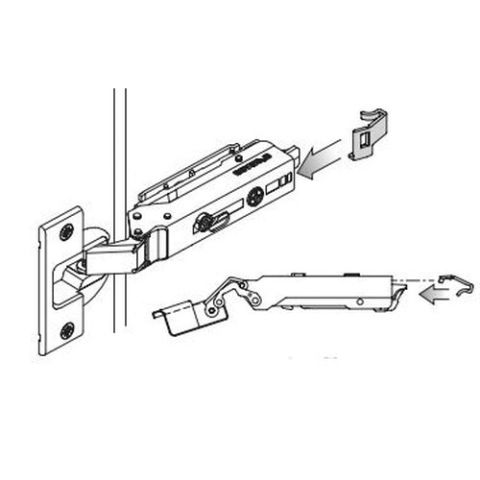 Brand:

Grass

Compatible tools & materials:

Tiomos 160 deg standard hinges

Finish:

Nickel

Item Recyclable:

Yes

Item Returnable:

Yes

Made in US:

No

Manufacturer:

GRASS AMERICA INC

Material:

Steel

:

GRAF072135807540

:

F072135807540
Too great to wait savings! Black Friday/Cyber Monday promo runs November 23 through December 4, 2020. Take 5% off products from Accuride, Grass, Mirka, Omega National Products, and QuickScrews when you order online. Use promo code BFCM5OFF at checkout.
Tiomos is not a revamp of an existing hinge system but an evolutionary new development. Tiomos provides perfect movement for essentially every application, from standard doors to wide angle doors, from diagonal corner hinges to pie-cut corner hinges, and from frameless applications to face frame applications.
Tiomos is available in a 45 mm or 42 mm boring pattern for dowelled hinges and 45mm for screw-on hinges. The Tiomos Impresso, the ever popular tool free version, is available in a combined 42/45 mm pattern.
Prevents accidental release of the hinge from the base plate. For use in lockers, wardrobes, office furniture or similar applications