P-ACCC301716X
Accuride 3017 100 lb Light-Duty Over Travel Telescopic Slide
Drawer Slides
MPN: P-ACCC301716X
P-ACCC301716X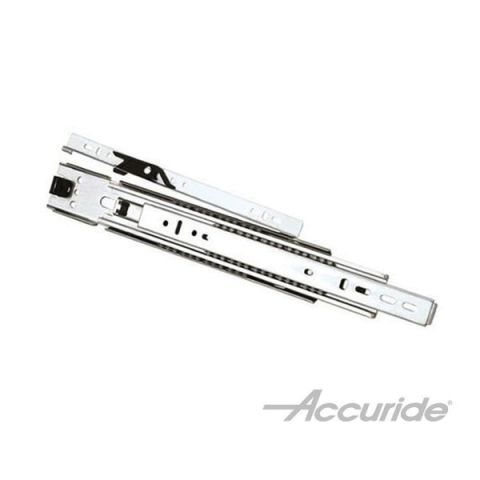 Brand:

Accuride

Weight capacity:

100 lb

Clearance:

0.5 in (+0.031/-0)

Codes & standards:

RoHS compliant, BHMA and AWI certified

Includes:

Rail and #8 pan head screws

Made in US:

No

Manufacturer:

ACCURIDE INTERNATIONAL INC

Material:

Cold rolled steel

Mounting style:

Side or Rail Mount

Used for:

Box and file drawer in wood and metal desks, credenzas, hotels, institutional furniture and store fixture, drawers up to 24 in wide
Too great to wait savings! Black Friday/Cyber Monday promo runs November 23 through December 4, 2020. Take 5% off products from Accuride, Grass, Mirka, Omega National Products, and QuickScrews when you order online. Use promo code BFCM5OFF at checkout.
Precision meets effortless performance. BHMA and AWI certified for third-party validation and quality assurance. The 3017 model pairs with a rail mount/disconnect and polymer ball bearings for smoother-than-ever, quiet operation in business, office, or residential cabinetry and fixtures.
Best suited for wider drawers in desks, commercial storage, and credenzas, the 3017 also supplies full-access to stored items with its over-travel feature and prevents drawer roll-out and bounce-back using a handy hold-in detent.
Hold-in detent prevents roll-out and bounce-back
Rail mount and polymer ball bearings provide exceptionally smooth and quiet operation
Rail mount disconnect
Polymer ball bearings
1" over-travel, drawers up to 24" wide