P-WALKCT-BL10925
John Boos American Black Walnut Blended Butcher Block Top - 1-1/2 in Thick
Wood Counter & Island Tops
MPN: P-WALKCT-BL10925
P-WALKCT-BL10925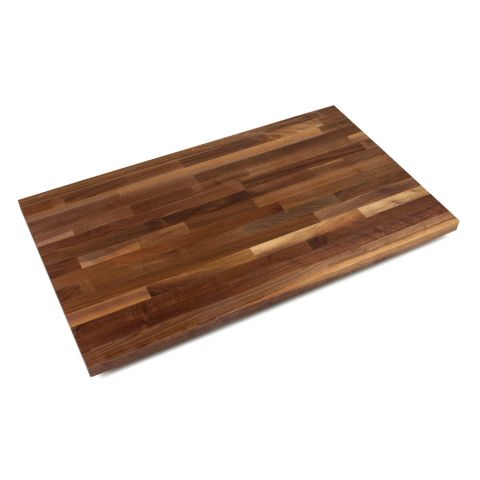 Brand:

John Boos

Made in US:

True

Manufacturer:

JOHN BOOS & CO

Material:

Wood

Used for:

Countertops and surfaces
Boos® Blended kitchen countertops are a full character offering of nature's design at its best.
Manufactured with random lengths of finger-jointed interior rails, the Blended KCT series offers a harmonious blend of heartwood, sap, natural mineral, and grain.
Prized for its dark tones and tough structure, American Black Walnut makes for a top-of-the-line cutting area.
Blended countertops are manufactured with a blend of heartwood & sapwood, hence the color variations, giving it a unique appeal.
Full length exterior rails
Random finger - jointed interior rails
Made in USA
97 in and above length, comes with an extra 1 in edge