P-140737
Palight Trim Smooth Sheet Stock - 1/2"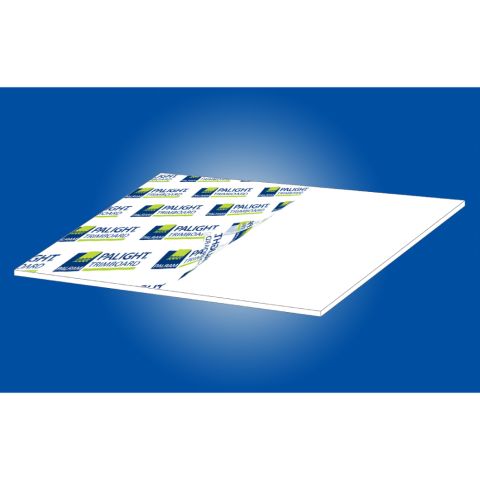 Includes:

EverClean™ Protective Film for protection all the way through installation

Installation method:

Can be cut and drilled with the same tools used for lumber. Carbide-tipped tools are recommended.

Weight:

56.075 lb

Brand:

Palram

Sub Brand:

PALIGHT

Material:

PVC

Codes & standards:

IBC and IRC code compliant

Made in US:

Yes

Manufacturer:

PALRAM AMERICAS INC

Used for:

Interior or exterior trim applications including bead board, deck fascia, stair risers window trim and more
PALIGHT® Trimboard is a flat, rigid, extruded free-foamed PVC sheet that offers the familiarity and workability of wood, but with none of the drawbacks.
It won't rot, fade or split, and it holds its beautiful appearance for decades.
This 1/2" thick sheet stock is available in White in 8- and 10-foot lengths.
Dense, closed-cell foam
Smooth, clean cut, sealed edges on four sides
Cut it, shape it, fasten and paint it easily
Low maintenance and long-lasting: impervious to moisture, rot and insects
Excellent UV resistance