P-108CCL
1 x 8 Ruff Cedar Channel Lap Siding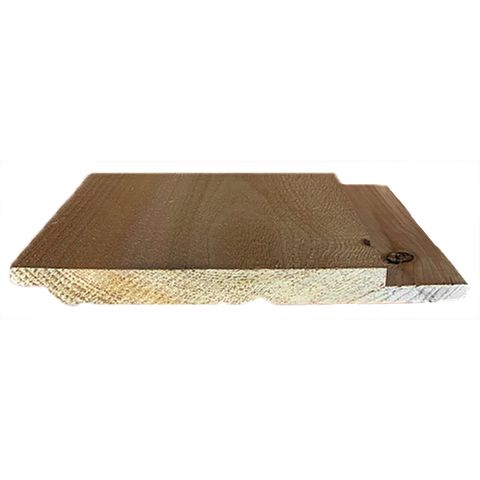 Brand:

Columbia

Material:

Western Red Cedar

Made in US:

Yes

Manufacturer:

COLUMBIA CEDAR INC
This channel siding looks wonderful on formal homes, while it also has the casual look that shows off the charm of suburban homes, offices, cottages, and cabins.
As a siding material for arbors, and gazeboes, cedar is resistant to moisture, decay and insects.
Cedar provides unsurpassed dimensional stability and is a great substrate for many types of stains and paints.
A hidden benefit of cedar is its unique cell structure that traps pockets of air and boosts its insulation value and, in-turn, reduces the homeowner's heating and cooling costs.
Cedar siding adds warmth and natural beauty to increase resale value
Grade 3 & Better
Kiln dried