P-5LVL1178
SolidStart 2.0E LVL Billet Beam - 5-1/4 x 11-7/8 in
LVL
MPN: P-5LVL1178
P-5LVL1178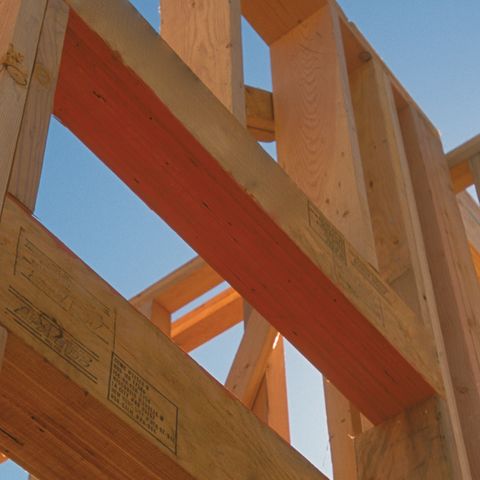 Brand:

LP

Codes & standards:

Complies with major US building codes

Grade:

2.0E

Manufacturer:

LOUISIANA PACIFIC

Material:

LVL

Sub Brand:

SolidStart

Used for:

Excellent for most primary loadcarrying beam applications

Made in US:

No
LP® SolidStart® LVL surpasses traditional lumber for dimensional consistency and load-carrying capacity. Ideal for longer spans.
This 2900Fb-2.0E LVL comes in factory-laminated thickness 5-1/4 in to eliminate the need for field nailing and/or bolting of multiple plies.
A strong, straight and durable framing product, SolidStart LVL can be used in place of traditional lumber for greater consistency and design flexibility.
LP SolidStart LVL is made from ultrasonically and visually graded veneers arranged in a specific pattern to maximize the strength and stifness of the veneers and to disperse the naturally occurring characteristics of wood, such as knots, that can weaken a sawn lumber beam. The veneers are then bonded with waterproof adhesives under pressure and heat, resulting in low moisture content for dimensional stability.
SiteCote water-resistant coating provides protection during construction
Consistent, accurate sizes and resists warping, twisting and shrinking
Ideal for high-load applications
Wood sourced through programs certified under the Sustainable Forestry Initiative®
Lifetime Limited Warranty