P-110F
1 x 10 #2 & Better Ponderosa Pine - Kiln Dried, Surfaced Four Sides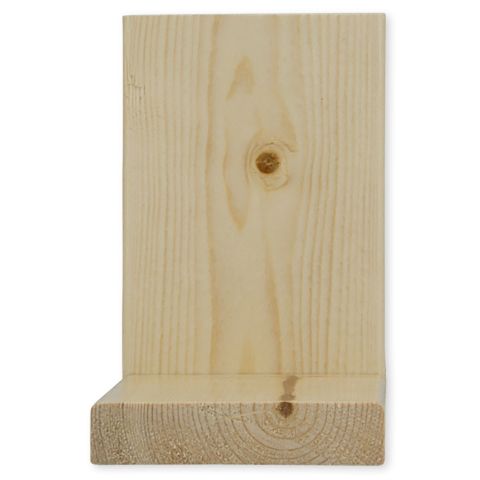 Brand:

Commodity

Certifications & listings:

Sustainable Forestry Initiative (SFI) Certified

Grade:

#2 & Better

Made in US:

Yes

Manufacturer:

Commodity

Material:

Ponderosa Pine

Moisture content:

Kiln dried

Texture:

S4S (surfaced 4 sides)

Used for:

Paneling, shelving and other residential and construction uses where a knotty appearance is desired. Seal knots before painting, especially for exterior applications.
Ponderosa Pine is a Western pine species with a minimal amount of reddish brown heartwood and exceptionally wide sapwood which is honey-toned or the color of straw. Choose Ponderosa Pine when appearance rather than strength is a top priority.
These Ponderosa Pine boards from Spearfish Forest Products are dried before surfacing to assure uniformity of the finished size.
They are seasoned in temperature and humidity-controlled dry kilns until moisture content reaches 12 to 19%.
Grade 2 and better is primarily used in housing and light construction where a knotty lumber with fine appearance is desired.
Straight, uniform grain machines to a clear, smooth surface
Takes finishes including paint, stain, lacquer and varnish easily (seal knots before painting)
Relatively unaffected by changes in humidity: uniform cell structure and only moderate shrinkage compared to other soft woods
Seasons well with minimal splitting, cupping or warping