1x4 #2 Eased Edge HQ Boards S4S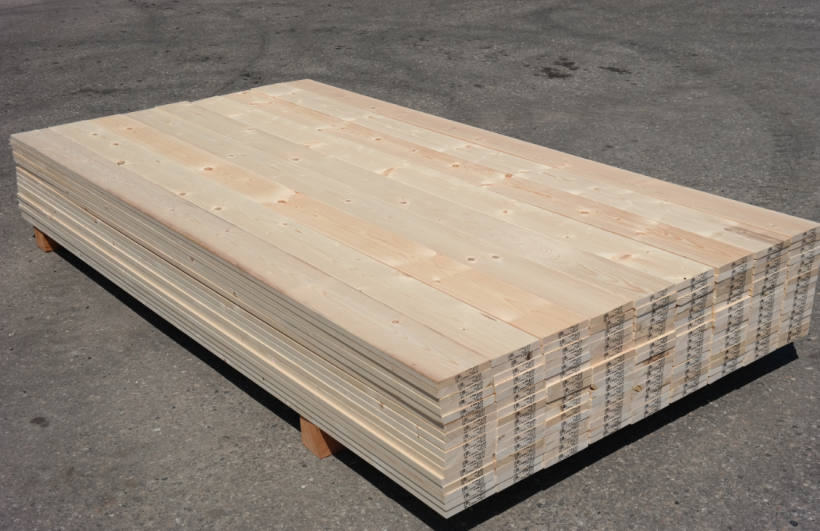 Brand:

Kalesnikoff Lumber

Grade:

#2

Made in US:

True

Manufacturer:

KALESNIKOFF LUMBER CO LTD

Material:

Engelmann Spruce

Moisture content:

Kiln dried < 15%

Texture:

S4S (surfaced on four sides)
Kalesnikoff Lumber's Engelmann Spruce Boards are created from premium fine grain, small knot softwood lumber sourced from the Interior of British Columbia and manufactured to the highest grade specifications.
As dimension lumber, Englemann spruce is extremely versatile because of its high strength-to-weight ratio. Kiln drying helps to prevent natural staining of the wood, improves its strength and increases its resistance to decay.
Usually a cream to almost white color, with an occasional hint of red, Engelmann Spruce is very similar in appearance to Lodgepole Pine. The wood has a fine, even texture, and a consistently straight grain. Numerous live, well spaced, intergrown knots are also common.
Eased edges
Kiln dried
Surfaced 4 sides