TimberLOK Structural Wood Screw - 500 Piece Bucket
TimberLOK Structural Wood Screw - 500 Piece Bucket
TLK212-500
MFG #: FMTLOK212-500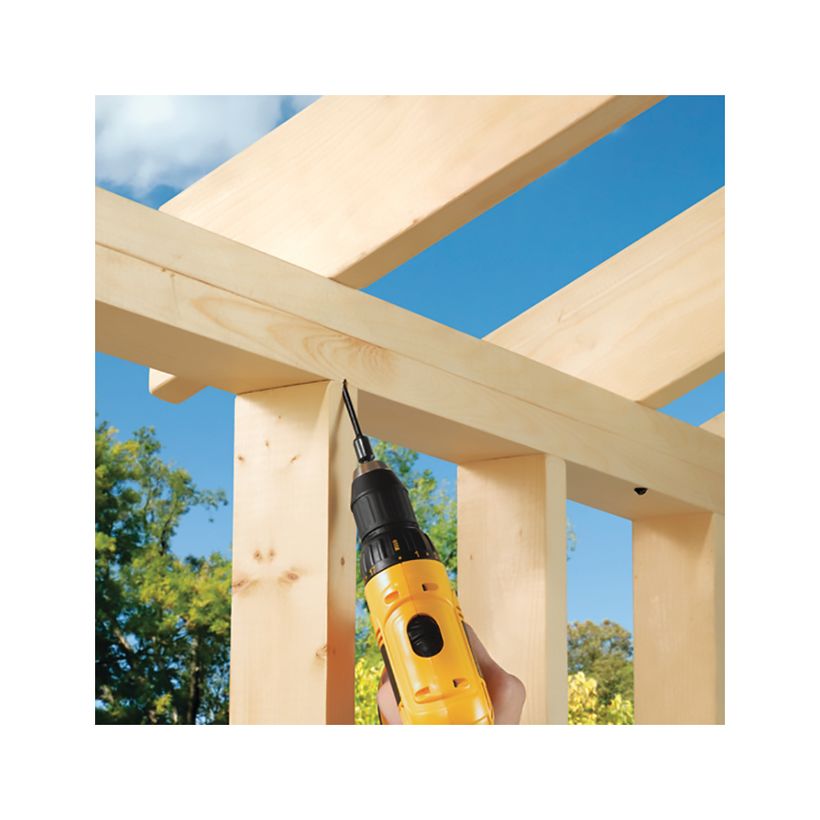 Brand:

FastenMaster

Diameter:

3/16 in

Dimensions:

Package: 10" H x 7-1/2" W x 9-1/2" D

Item Recyclable:

True

Item Returnable:

True

Length:

2-1/2 in

Made in US:

False

Manufacturer:

OMG

Pkg quantity:

500

Size:

3/16 x 2-1/2 in

Sub Brand:

LOK Line

Weight:

13.4 lb

:

TLK212-500

:

FMTLOK212-500
TimberLOK is a heavy duty wood screw for applications such as attaching rafter or trusses to the top plate, landscape timbers, fences, decks, headers, stair stringers and more.
TimberLOK replaces 3/8" lag screws and is approved for use in ACQ pressure treated lumber. There is no need to predrill with TimberLOK. Its sharp point and aggressive threads zip right in to the densest woods.
A 6" TimberLOK is a code-compliant way to attach rafters or trusses to a double top plate.
Unique tapered head countersinks easily into wood for flush appearance
Variety of lengths, from 2 1/2" to 10", to match every application
Free bit in every package