P-AMN53400
Amana Tool 1/4 in Shank Slotting Cutter Assembly
Drills & Bits
MPN: P-AMN53400
P-AMN53400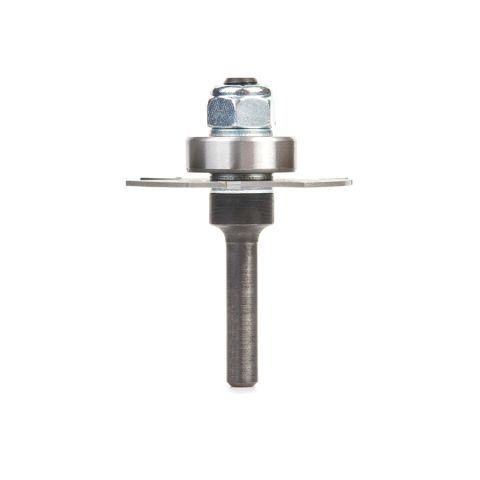 Brand:

Amana Tool

Compatible tools & materials:

Handheld and Table-Mounted Routers

Includes:

Cutter, arbor and ball bearing

Made in US:

False

Manufacturer:

AMANA TOOL CORP

Used for:

T-moldings, splines or biscuits and other purposes
Groove edges for T-moldings, splines or biscuits, and other purposes.
Rout tongue-and-groove joinery.
Slotting cutters are available with either 2-wing or 3-wing cutters. Each assembly includes a cutter, bearing for a 1/2 in deep cut, and either a 1/4 in-, 3/8 in-, or 1/2 in-shank arbor.
Use in a handheld or table-mounted router.
All assemblies include cutter, arbor and ball bearing.
Diameter (D) 1-7/8; Cutting Height (B) Choose 1/16, 1/8, 1/4 or 5/64
Shank (d) 1/4
Overall Length (L) 2-3/8
C 1/2
# Wings 3