AMN51324
Amana Tool 1/2 in Shank 2 Flute Carbide Opposite Shear Staggered Shear Tooth Plunge Router Bit, 1/2 in x 4-1/8 in
Drills & Bits
MPN: AMN51324
AMN51324
MFG #: 51324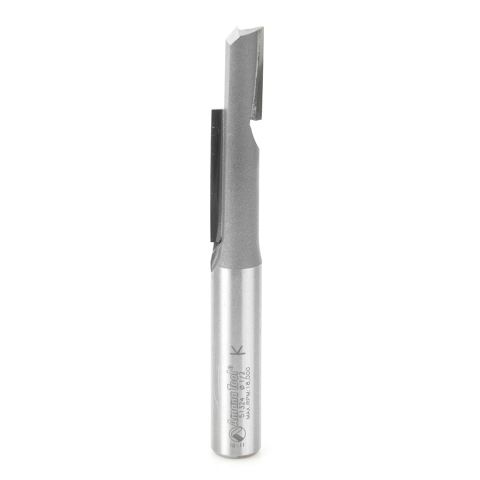 Brand:

Amana Tool

Compatible tools & materials:

Double-Sided Melamine, Plywood, Laminates, and Veneers

Cutting height:

2 in

Diameter:

0.5 in

Item Recyclable:

True

Item Returnable:

True

Length:

4.125 in

Manufacturer:

AMANA TOOL CORP

Material:

Carbide

Number of flutes:

2

Used for:

Working double-sided melamine, plywood, laminates, and veneers, as well as solid-surface materials

:

AMN51324

:

51324
A stagger-tooth bit has two cutting edges, each only half the flute length, located 180 deg apart, one high, one low. The result is a tool that combines the speed and chip clearance of a one-flute bit with the strength and balance of a two-flute bit.
This "opposite-shear" configuration features a down-shear edge and an up-shear edge. On a through-cut, it shears down on both surfaces at the same time.
It is excellent for working double-sided melamine, plywood, laminates, and veneers, as well as solid-surface materials.
Diameter (D) 1/2
Cutting Height (B) 2
Shank (d) 1/2
Overall Length (L) 4-1/8
Flutes 2