P-C8PPCSEM
1 x 8 #2 Ponderosa Pine End Matched Car Siding - Clear Coat, WP4 Back
Wood Paneling
MPN: P-C8PPCSEM
P-C8PPCSEM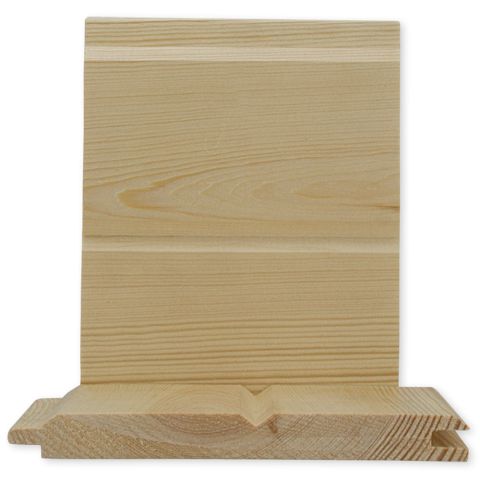 Brand:

Nieman Enterprises

Compatible materials:

The best to use for trim is a Brushable Polyurethane Satin finish. Painting this prefinished product is not advised.

Edge profile:

End-matched, WP4 back

Installation method:

Install horizontally, vertically or diagonally. Use construction adhesive and tack nails. No need to match the end of each piece with a stud or furring strip. Simply insert the end tongue into the end groove.

Made in US:

True

Manufacturer:

SPEARFISH FOREST PRODUCTS INC

Material:

Ponderosa Pine

Used for:

Interior use only
New finishing techniques make this Ponderosa Pine paneling from Neiman Enterprises appropriate for contemporary or traditional settings.
Install this car siding pattern horizontally, vertically or diagonally to achieve the right look.
Ready to install, this paneling is prefinished with a furniture grade finish and end matched to minimize waste.
Paneling boards are inspected and graded on the patterned or face side.
Prefinished and end-matched for easy installation
Grade #2 & Btr (2 & Better) Ponderosa Pine
100% solids, UV cured clear finish
No VOC's or HAP's
No chemicals, fumes or mess on the job site