106DS
1 x 6 Grade #3 Ponderosa Pine Drop Siding Pattern #106 - Random Lengths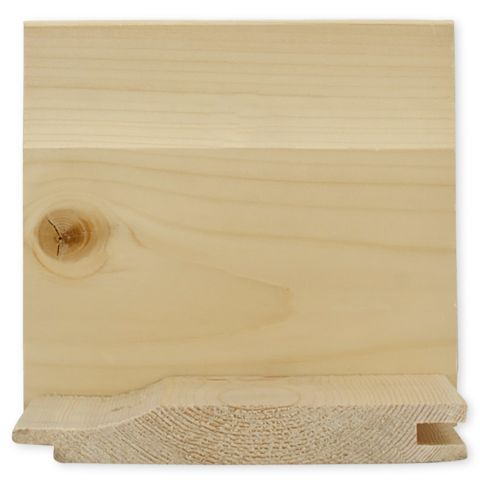 Actual thickness:

0.719 in

Actual width:

5.375 in

Brand:

Commodity

Dimensions:

1" T x 6" W (23/32" x 5 3/8" actual) x Random Lengths

Item Recyclable:

True

Item Returnable:

True

Made in US:

True

Manufacturer:

Commodity

Material:

Ponderosa Pine

Nominal thickness:

1 in

Nominal width:

6 in

Used for:

Paneling, shelving, siding, boxes and crates, industrial applications

:

106DS
This Ponderosa Pine drop siding paneling is appropriate for contemporary or traditional settings.
This grade 3 drop siding is designed for a range of building purposes where appearance and strength are both important. Common applications include shelving, paneling and siding, as well as fences, crates, sheathing and other industrial uses.
Note that paneling boards are inspected and graded on the patterned or face side. The back or reverse side may have characteristics which would make it a lower grade, but desirable for a specific design effect.
No VOC's or HAP's used in the manufacture of this siding means no chemicals, fumes or mess on the job site.
Grade #3 Ponderosa Pine
Pattern #106, 1/2" tongue and groove
Kiln dried