P-34MAR
Roseburg AB Marine Grade Fir Plywood - 4 ft x 8 ft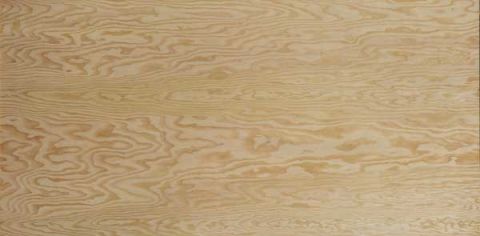 Application:

High Pressure Laminate

Brand:

Roseburg

Certifications & listings:

PS 1-09, APA - the Engineered Wood Association

Grade:

A grade Douglas Fir veneer, B or better western softwood core, B grade Douglas Fir back

Made in US:

True

Manufacturer:

ROSEBURG FOREST PRODUCTS

Material:

Douglas Fir & Western Softwood

Used for:

Areas where greater moisture applications requiring a high quality face and back

Weight:

57.8864 lb
Roseburg's AB Marine Panel is marine-grade plywood that is produced entirely of Group 1 species of veneer.
Perfect for use in greater moisture applications, it is made with a water-resistant phenolic adhesive.
This marine plywood is sanded on both faces and ready to paint or finish further. The maximum core-gap size permitted ins 1/8 inch.
Roseburg's AB Marine is built to Roseburg and APA - The Engineered Wood Association's industrial grade plywood standards for greater strength, durability and stiffness than standard plywood.
Since Roseburg AB Marine is sanded, it is important to keep the material dry prior to use. Storage in a warehouse or under roof is recommended. If stored outdoors, units should be off the ground and covered loosely with a protective material.
Premium grade panel, no open defects on face
Exterior exposure durability rating, uses water-resistant structural adhesive
Can be sawn, routed, shaped, drilled
Cross-layer construction means nails, screws and other fasteners may be placed near panel edge without splitting the panel
NAUF (No added urea formaldehyde)