P-ACCC340176D
Accuride 340 110 lb Light-Duty Slide with Butcher Block and Lock Out, Clear Zinc
Specialty Slides and Drawer Systems
MPN: P-ACCC340176D
P-ACCC340176D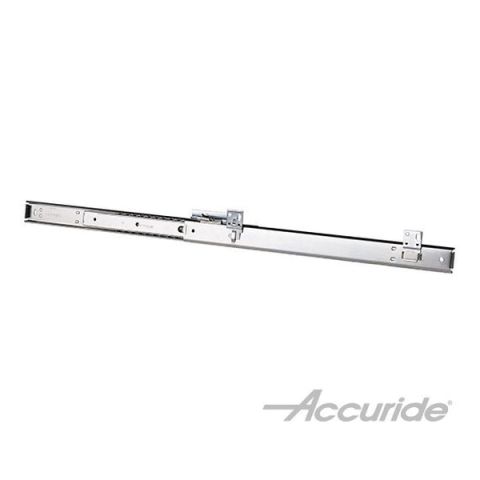 A chip off the old butcher block. Developed and crafted for cutting boards, printer shelves, and a bevy of other work surfaces, the 340 model boasts full extension as well as a lock-out feature to keep your workspaces efficient and well-positioned.
Due to its simple bracket mounting technique, this solution is easy to disconnect for hardware removal and cleaning, remaining especially useful for kitchen applications in residential or commercial environments.
Bracket mount and disconnect
Easy disconnect for removal and work surface cleaning
Lock-out secures slide in open position
Full extension, 0.87" side space, supports drawers up to 18"
Steel ball bearings