ACCC3600201D
Accuride 3600-201 Heavy Duty Full-Extension and Self-Closing Slide With Platform Mount
Heavy Duty Slides
MPN: ACCC3600201D
ACCC3600201D
MFG #: C 3600-201D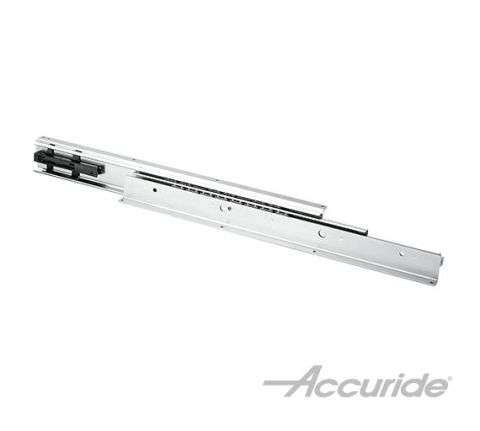 The 3600-201 is ideal for storage applications. It supports loads up to 175 lbs and is especially useful in kitchen and utility rooms for trash can pull-outs, pull-out storage shelves and pantries.
This platform-mounted slide features steel ball bearings and self-closing action to eliminate bounce-back and drawer creep. Self-closing action begins within 2 1/2".
This slide is available in 22" length only, for use with drawers up to 20" wide.
22" Fixed inboard top bracket/fixed outboard bottom bracket
Full extension, drawers up to 20" wide, hand lever disconnect, steel ball bearings
.83" [21.0 mm] side space
Silencing open and closed
Handed lever disconnect