P-ACCC365716D
Accuride 3657 200 lb Heavy-Duty Slide, Clear Zinc
Heavy Duty Slides
MPN: P-ACCC365716D
P-ACCC365716D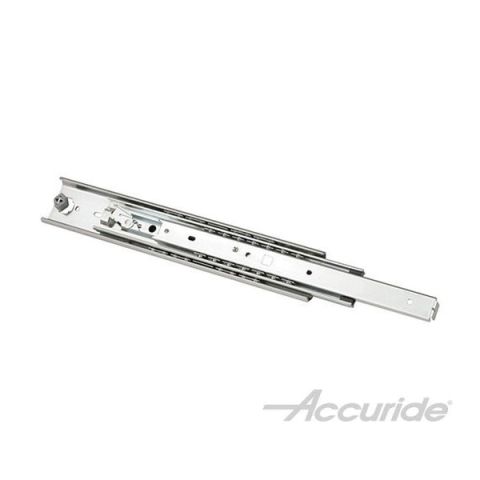 The commercial-grade 3657 model handles heavy loads with effortless ease for wide shelving units, trays, bins, or storage drawers in residential homes and retail spaces.
Including a lever disconnect that ensures easy disassembly and reinsertion for cleaning or rearranging, the 3657 solution also boasts a hold-in detent that prevents drawer roll-out and bounce-back, guaranteeing your stored items remain secure time and again.
Full extension, 0.75" side space
Drawers up to 42 in wide
Lever disconnect
Detent-in
Moderate use supports 273 lbs. Frequent use supports 200 lbs.