P-ACCCB3832E10P
Accuride 3832E 100 lb Light-Duty Full Extension Slide - Black Zinc
Drawer Slides
MPN: P-ACCCB3832E10P
P-ACCCB3832E10P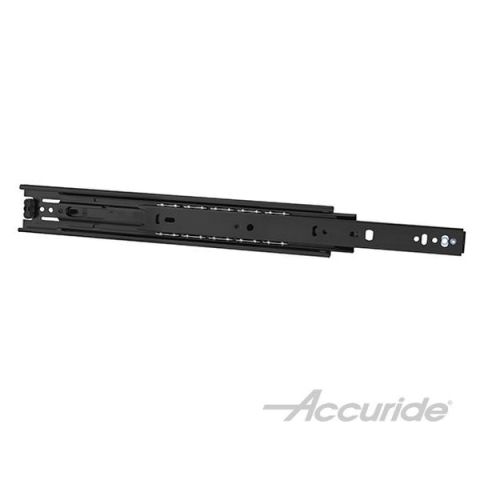 Too great to wait savings! Black Friday/Cyber Monday promo runs November 23 through December 4, 2020. Take 5% off products from Accuride, Grass, Mirka, Omega National Products, and QuickScrews when you order online. Use promo code BFCM5OFF at checkout.
Go with the Accuride Original line of motion hardware. Complete with enhanced strength and movement, full extension, and a lever disconnect, the 3832E model is a classic drawer slide that fits a wide range of uses including but not limited to: pullout shelves, kitchen utensil drawers, and point-of-sales trays.
A patented Cam Drawer Adjust allows for precise vertical adjustment, while a new face frame hole provides easy access to mounting. With a hold-in detent that prevents roll-out and bounce-back and silenced operation, the 3832E sets a new status quo for high-performance movement solutions.
Patented cam drawer adjust provides up to 3/16 in precise vertical adjustment
New face frame hole
Hold-in detent prevents roll-out and bounce-back
Easy access to mounting holes; Silenced in and out
Full extension, 0.50" side spacing, drawers up to 24" wide