P-ACCC3832E16HDTRP
Accuride 3832EHDTR 100 lb Light-Duty Full Extension and Heavy-Duty Touch-Release Slide, Clear Zinc
Drawer Slides
MPN: P-ACCC3832E16HDTRP
P-ACCC3832E16HDTRP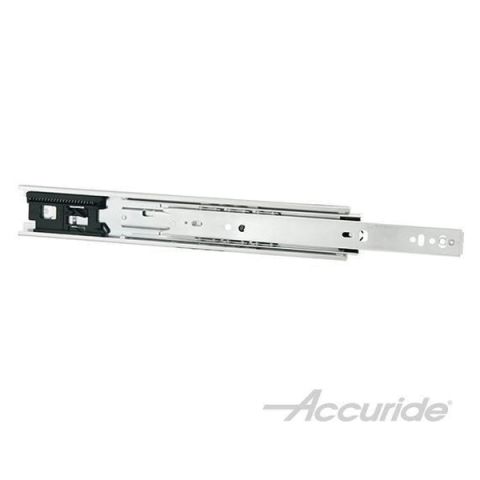 When ease meets reliability. With greater stay-closed strength, the 3832EHDTR model is specially engineered for demanding environments that benefit from or require a touch-release option.
Because this motion hardware remains activated solely by touch, drawers remain closed en route inside RVs, utility vehicles, and even watercraft!. Removing the need for knobs or handles, this movement solution contributes to a seamless-looking frame while also increasing safety and hygiene.
Furthermore, the 3832EHDTR is BHMA and AWI certified, ensuring overall high-performance and dependability for your fixtures.
Hold-in feature keeps drawers closed until activated by touch
Heavy duty stay-closed strength
Mechanism propels drawers open approximately 2 in from the closed position
Opening mechanism requires only 1/16 in of travel inward to activate
Compatible with inset and overlay drawer front styles