P-ACCEW3832E14SCP
Accuride 3832ESC 100 lb Light-Duty Full Extension Slide, Self Close - White Electrocoating
Drawer Slides
MPN: P-ACCEW3832E14SCP
P-ACCEW3832E14SCP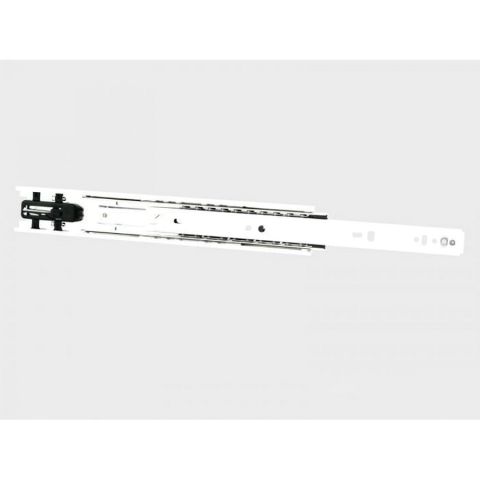 Self-sufficient hardware for extra convenience and efficiency. From kitchens, bathrooms, and hobby rooms to industrial workspaces, pedestals, and carts, the 3832ESC is a movement solution that provides full extension along with a handy self-closing feature that exemplifies ease and safety.
This specialty, self-close slide requires a stronger pull-force to open drawers but completes the entire length of travel on its own when closing hardware.
Including precise vertical adjustment and easy-to-access mounting holes, the 3832ESC simplifies your space from start to finish.
Patented self-closing action closes drawers and keeps them closed
A strong pull-force is required to open drawers
New face frame hole; Easy access to mounting holes
Cam drawer adjust provides up to 3/16 in precise vertical adjustment
Silenced in and out, full extension, 0.50" side space, lever-disconnect, drawers up to 24"