P-ACCC403316X
Accuride 4033 100 lb Light-Duty Full Extension and Ultra Quiet Slide, Clear Zinc
Drawer Slides
MPN: P-ACCC403316X
P-ACCC403316X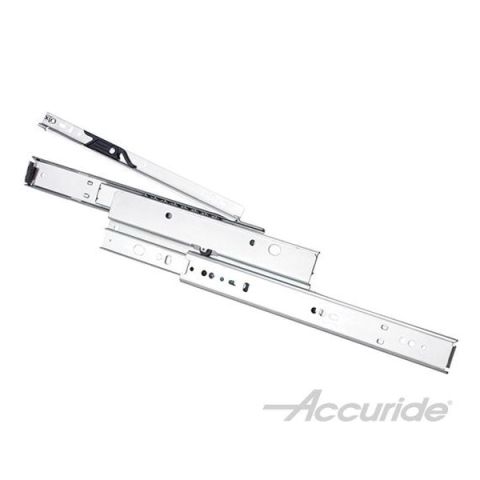 For silent drawers that run deep. Equipped with polymer bearings and premium progressive movement, the 4033 model provides ultra-quiet, ultra-smooth movement for drawers crafted in furniture and built-in casework.
Perfect for storage in offices, retail spaces, homes, and workspaces, the 4033 is commercial-grade motion hardware that offers silenced operation, precise vertical adjustment, and durability for everyday use in the form of a hold-in detent that eliminates drawer roll-out and bounce-back.
Cam drawer adjust provides up to 3/16 in precise vertical adjustment
Premium progressive movement
Hold-in detent prevents roll-out and bounce-back; Silenced in and out
32 mm and traditional hole pattern
Full extension, 0.50" side space, rail mount disconnect, drawer widths up to 18"