P-ACCC403414X
Accuride 4034 150 lb Medium-Duty Over Travel Slide, Clear Zinc
Specialty Slides and Drawer Systems
MPN: P-ACCC403414X
P-ACCC403414X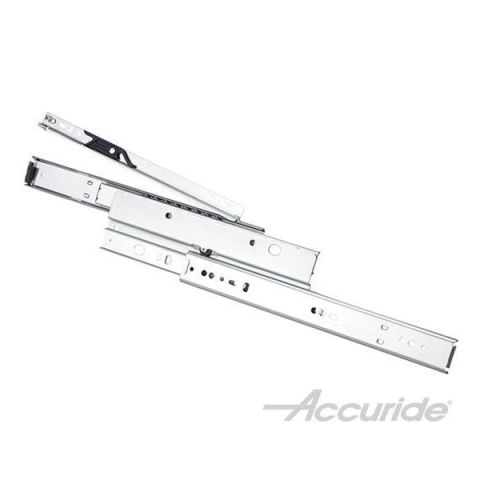 Designed to give your file cabinets premium progressive movement and precise vertical adjustment, the 4034 model is ideal for lateral filing applications-fitted with steel ball bearings and a hold-in detent to keep folders and other items secure.
Guaranteeing extra-smooth movement and easy-access for deeper and heavier file cabinets in your home or commercial office, this hardware also includes a latch rail disconnect for simple disassembly, hard-to-reach dusting, and reinsertion.
Cam drawer adjust provides up to 3/16 in precise vertical adjustment
Premium progressive movement
Hold-in detent prevents roll-out and bounce-back; Silenced in and out
32 mm and traditional hole pattern
1.5" over travel, 0.50" side space, rail mount disconnect, drawer widths up to 24"