ACCAL414020
Accuride AL4140 1323 lb Super Heavy-Duty, Corrosion-Resistant, Full Extension Aluminum Slide, 20 in
Heavy Duty Slides
MPN: ACCAL414020
ACCAL414020
MFG #: AL4140-20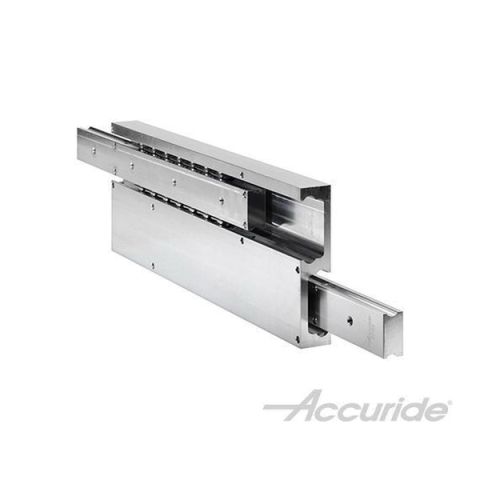 Just when you thought a movement solution couldn't get any stronger. Offering full extension, a little extra side-space, and an increased load capacity compared to its AL4120 counterpart, the AL4140 model combines the same super-strength and corrosion resistance to maximize your machinery, cabinet frames, and so much more.
From hardware in cellars to heavy duty appliances, this tough-as-nails yet lightweight slide is a trusty addition to any home.
Handling the heaviest loads in the Accuride catalog, the AL4140 also remains an efficient, labor-saving solution in just about any industrial or manufacturing site.
Lightweight aluminum combined with stainless steel ball bearings and ball retainers provides corrosion resistance and strength without the additional weight of steel slides
Full extension, 1.50" side space
Non-disconnect
Stainless steel ball bearings
Corrosion-resistant