AMN49404
Amana Tool 1/2 in Shank 2 Flute Carbide Chamfer Bit with Ball Bearing Guide, 1-31/32 in x 2-23/32 in
Drills & Bits
MPN: AMN49404
AMN49404
MFG #: 49404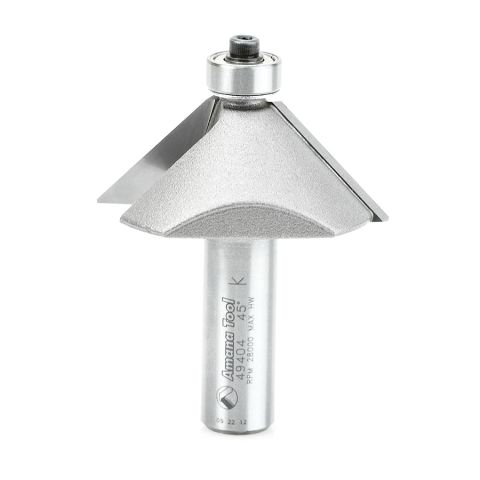 Chamfer or bevel edges for decorative effect or to form edge miter joints. Produce crisp, uniform edges at accurate angles to make 4, 6, 8, 12, or 16 sided boxes.
For best results use in a router table. Will completely chamfer 3/4" material.
Use in a table-mounted router. Not for use in a handheld router!
2 flute for a clean, crisp beveled edge
Diameter (D) 1-31/32; Angle (a°) 45°
Cutting Height (B) 3/4; Shank (d) 1/2
Overall Length (L) 2-23/32; Replacement Bearing 47706
Flutes 2; C 1-1/16