AMN57138
Amana Tool 1/2 in Shank 2 Flute Carbide Round Under Solid Surface Router Bit, 2-1/8 in x 2-7/8 in
Drills & Bits
MPN: AMN57138
AMN57138
MFG #: 57138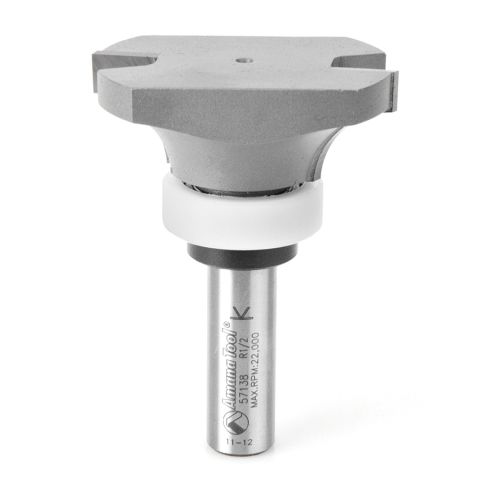 Round the lower edge of a counter with the router resting on the upper surface. No need to turn the heavy material over. This tool is especially useful for "job-site" work.
Furnished with Ultra-Glide™ non-marring Delrin®-sleeved ball bearing guide.
To complete a full 180° bullnose on 1/2," 1," 1-1/2" or 2" thick stock, use the corner-rounding bit with the radius bearing.
Diameter (D) 2-1/8
Cut Depth (A) 1
Radius (R) 1/2
Cutting Height (B) 3/4; Shank (d) 1/2
Overall Length (L) 2-7/8; Flutes 2