AMNMB86400
Amana Tool Double-Face Melamine Circular Saw Blade, 8 in x 64T
Saw Blades
MPN: AMNMB86400
AMNMB86400
MFG #: MB86400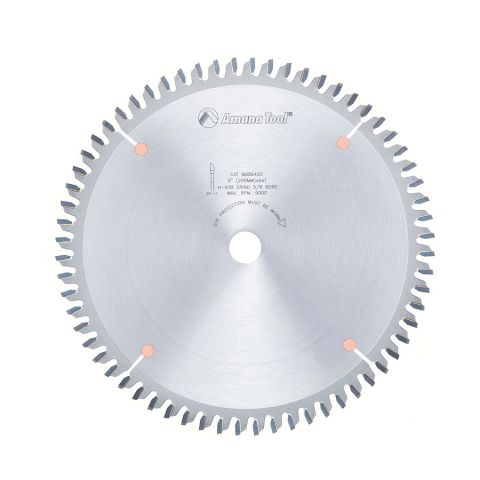 Designed specifically to cut melamine, this blade does just that without chipping on the top or bottom edges. (Your table saw must be properly tuned, of course.).
The special High-ATB grind (with 25 deg bevels) slices cleanly through fragile surface coatings like melamine and laminate.
Coupled with a thick, heavy duty plate for added stability, this blade produces extremely smooth cuts. It is easily resharpened.
(D) Diameter 8 (200mm)
Teeth 64
(d) Bore 5/8
Tooth Grind H-ATB; Hook Angle -6°
Kerf (B) .110 (2.8mm); Plate (C) .087 (2.2mm)