OSB34TG
AdvanTech OSB Tongue & Groove Subfloor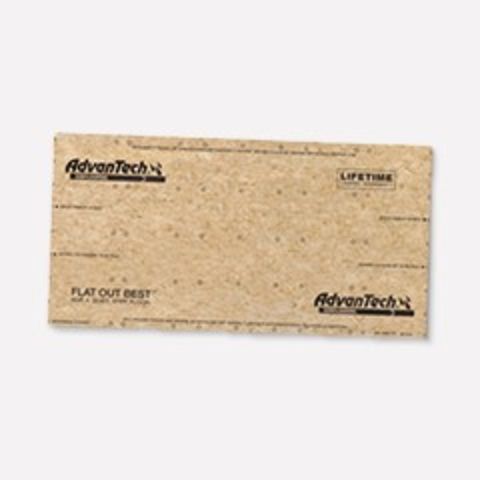 Engineered with long-lasting strength, moisture resistance and nail-holding power, AdvanTech® subflooring is the brand builders trust for a quality subfloor.
AdvanTech subflooring panels will stand up to your most demanding jobsites and are backed by a 500-day no-sanding guarantee. Say goodbye to swelling, cupping and delamination.
The high wood density of AdvanTech, paired with advanced engineering, provides the strength and stiffness needed to deliver a quiet, stiff floor. Additionally, advanced resins inside AdvanTech subflooring securely hold floor fasteners in place, helping to reduce nail pops and floor squeaks.
Consistent manufacturing, plus pre-printed fastening guides and a precisely engineered tongue and groove profile, helps ensure every panel of AdvanTech subflooring installs quickly and easily.
Long-lasting strength
Defends against moisture: moisture resistant resins seal every strand of wood to resist swelling, cupping or flaking
Fastener holding power helps reduce nail pops and floor squeaks
Installs quickly and easily
Tested and marked as Structural 1 to satisfy the most demanding of specifications