ACCCBHAND2
CB-HAND Accuride Handle Kit with Lock-In, For Slide Models 3640A, 7950, 7957, 9301 and Slide with Cross Sections 0.75 in or Greater
Components & Accessories
MPN: ACCCBHAND2
ACCCBHAND2
MFG #: CBHAND-2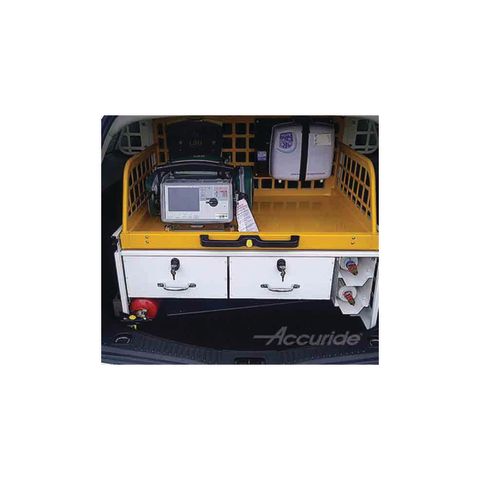 Too great to wait savings! Black Friday/Cyber Monday promo runs November 23 through December 4, 2020. Take 5% off products from Accuride, Grass, Mirka, Omega National Products, and QuickScrews when you order online. Use promo code BFCM5OFF at checkout.
When in doubt, lock-out. Crafted using lightweight and corrosion-resistant components, the CBHAND Heavy-Duty Handle Kit adds a lock-out feature to your motion hardware--especially handy for mobile applications like drawers and trays inside utility, emergency, and overland vehicles.
Compatible with Accuride models 3640A, 7950, 7957, 9301, and other slides with cross-sections greater than 0.75", the CBHAND gives your heavy-duty hardware extra ease with a one-hand operation that's activated by a central push button.
Compatible with models such as 3640A, 7950, 7957, 9301, and other slides with cross sections .75" or greater
Accommodates drawers up to 60" wide
One-hand operation--activates with a centrally located push-button
Two locking options--front mounted unit-lock-in only (CBHAND-2); Rear mounted unit-lock-in and lock-out (CBHAN4-5)
*Connecting rods not included; *Lock-out not intended for use with over travel slides; Cut-to-length stainless steel rods allow for varying drawer widths (ordered separately)