GRAF146109874299
Grass Drilling Template, For Vionaro and Dynapro Drawers
Components & Accessories
MPN: GRAF146109874299
GRAF146109874299
MFG #: F146109874299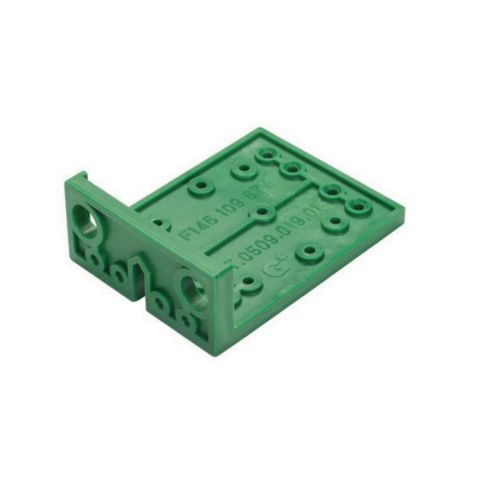 In contrast to conventional undermount slide systems, Dynapro is the first slide that features a synchronization mechanism. This mechanical synchronization of each individual slide ensures enhanced comfort and movement without annoying sounds or resistance. The operating function of Dynapro remains unchanged even when moving heavy loads. Abrasion-resistant nylon rollers ensure smooth and even operation.
Dynapro, the new generation of undermount slides for wood drawers, combines intelligent features plus superb gliding action for today's modern cabinetry.
When you open the innovative Vionaro drawer you will find a slim-line designer inspired drawer. Sides of just 13 mm made from materials of the highest quality offer a drawer with the ultimate in storage space design.
The Vionaro drawer sides rest on top of the proven Dynapro concealed slide system turning Dynapro into a multifunctional system.
Drawer drilling template
For front locking device
For drawer hole hook
For adjustment adapter