P-F3496
Kampel Colorflex Acrylic Latex Caulk - Formica Colors
Sealant, Coatings & Lubricants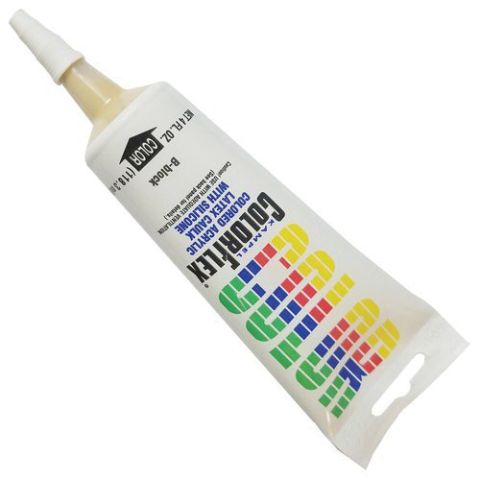 ColorFlex Special colored caulk is a water-based, acrylic, latex caulk that dries to a matte finish. It is designed for corner and perimeter caulking of decorative surfaces.
After the component (counter, vanity, bath surround, etc.) is installed and the laminate seams have been filled with SeamFil, ColorFlex is used to seal the inside corners and perimeter of the component. Where flexibility is needed, ColorFlex is perfect for filling gaps and sealing places where components meet the walls, floors, cabinets, tile or insets.
These ColorFlex Special Colored Caulk options are exact color matches to Formica laminate colors.
Available in squeeze tubes or cartridges. One 4 oz tube will fill a 10 ft section with a 1/4 in bead. One 10.5 oz cartridge will fill a 25 ft section with a 1/4 in bead.
Recommended bead size is 3/16 to 3/8 in across the face of the bead. If the bead is too small, it may crack or show signs of deterioration
Special Colored Caulk exactly matches Formica laminate colors
Designed for corner and perimeter caulking of decorative surfaces
Recommended bead size 3/16 to 3/8 in
Dries to matte finish
Can be painted over once completely dried