P-REVA9B41C82
5300-FOG Series Flat Wire Swing Out Pantry
Pantry Organizers, Systems & Kits
MPN: P-REVA9B41C82
P-REVA9B41C82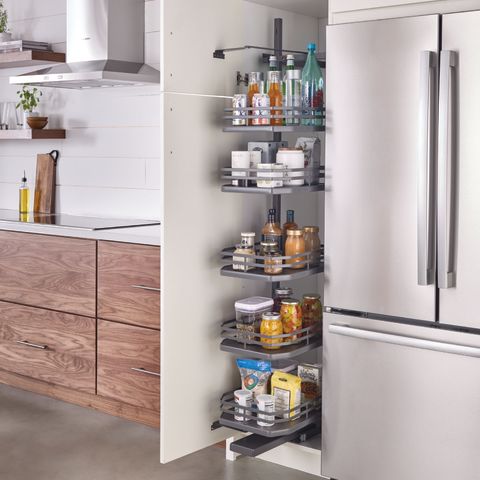 Jazz up your kitchen with our new Swing Out Pantry. As the pantry door swings open, the baskets slide out toward your fingertips.
Designed for full access (frameless) 16-1/2" and 24" width pantry cabinets (minimum opening height 74"), the 5374 Series features an orion gray finish and flat wire construction that complement any kitchen design.
It includes six spacious solid bottom adjustable shelves with textured linen finish that provide unlimited customization and storage.
Designed for full access (frameless) 18" and 24" wide cabinets
Flat wire fence with Orion Gray finish
Solid bottom shelves with textured linen finish
Comes with (5) easy to adjust shelves and (2) door mount brackets
Swing out hardware allows complete access to pantry