P-REVTA2B9C45
Tresco Fineline LED Light - 2.4 Watts/Foot - Pack of 10
LED Strip & Tape Lights
MPN: P-REVTA2B9C45
P-REVTA2B9C45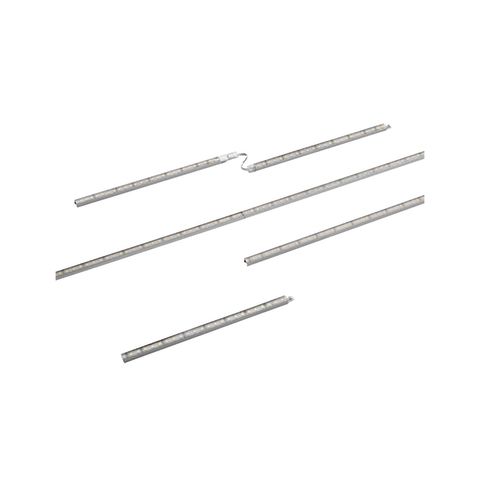 Long and narrow, the FineLine is the easy way to provide smooth, linear lighting almost anywhere. The low-profile FineLine features a frosted diffuser for perfect, even illumination.
Direct fixture-to-fixture linking and u-clip mounting make for a quick install.
Inline dimmer option connects directly to fixture offering hi-lo-med-off function. Several other control options available.
Three lengths are available, at 2.4 Watts per foot: 8 inch length is 1.6 Watts, 12 inch is 2.4 Watts & 22 inch is 4.4 Watts.
3/8" narrow sturdy aluminum body provides linear lighting almost anywhere
Links together light to light to give continuous light spread without dark spots
90° beam spread and frosted diffuser for perfect even illumination
6 link cord sizes and simple U-clip mounting make installation a snap
Maximum 24 ft of lights per 60W power supply, 12 ft continuous maximum run to prevent voltage drop