P-VVWRP6610
VERSAWRAP Raised Panel Column Wrap - 6" x 6"
Trim Accessories
MPN: P-VVWRP6610
P-VVWRP6610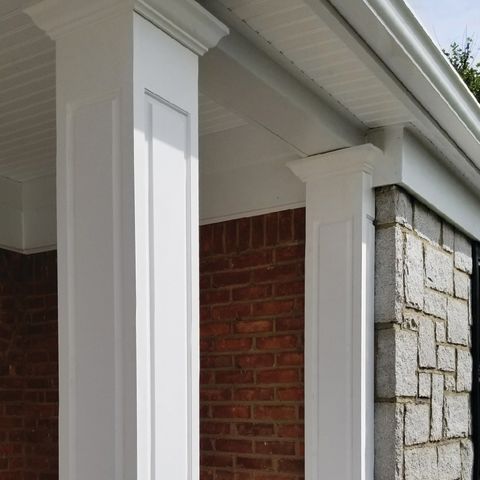 Created from a single piece of VERSATEX cellular PVC, VERSAWRAP makes covering wood posts easier.
The unique design of VERSAWRAP features a product cut with pre-mitered grooves and friction fit joints. The joints are inter-locking with a unique design to allow for easy alignment and additional surface area for bonding.
Plus, there are no seams exposed that can collect dust and dirt after installation.
Now, instead of cutting four individual joints or miters in the field, you can wrap smarter, with VERSAWRAP column wraps. No more field cutting and struggling to match seams.
Raised Panels start 16 1/2" from the bottom with a railing gap from 30 3/4" to 38 1/2"
Clearance above the top panel measures 8 3/4"
Convenience of PVC with the look of woodworking craftsmanship
Moisture and insect resistant
No exposed seams