VWS8SKIRT
Stealth Woodgrain Skirtboard - 1" x 8" x 18'
PVC Trim Board
MPN: VWS8SKIRT
VWS8SKIRT
MFG #: SSBTR010818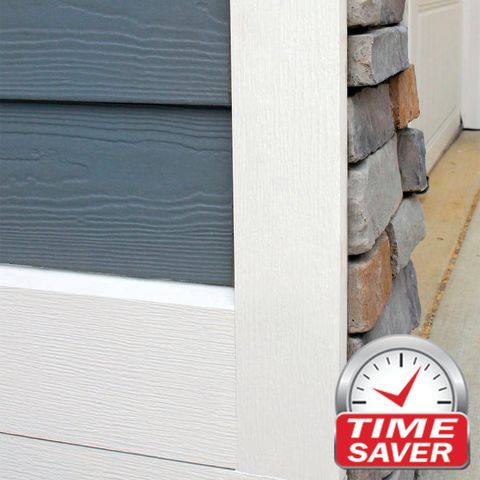 VERSATEX Stealth Skirtboard is the answer to meeting IRC Residential Code and siding manufacturers' ground or deck clearance requirements.
This PVC skirtboard is impervious to moisture, and its unique profile includes a drip groove to further manage water.
The VERSATEX Timber Ridge woodgrain finish adds character, providing a more natural surface texture to compliment fiber cement and cedar.
Convenience of PVC with the look of premium lumber and woodworking craftmanship
Meets manufacturers' 6" ground, asphalt, concrete or deck clearance for fiber cement, composite and wood sidings
Moisture and insect resistant
Woodgrain finish
Built in drip edge