With summer in full swing, many homeowners may want to build or redo a patio space to enjoy the longer daylight hours and warm weather with friends and family. Some of these projects can be simple, while others may be far more elaborate. As with any such remodel or addition job, contractors should be prepared to pepper their clients with great ideas that will really wow them.
Some of the most popular patio features these days include the following:
1) Fireplace
While the summer weather is usually hot enough on its own, a fireplace - whether built into a wall or free standing as a fire pit - is often a sought-after feature in a patio renovation, according to HGTV. After all, who doesn't love gathering around a bonfire? When summer nights cool down a bit, or when late August turns to early September, it can add a little bit of physical warmth to the proceedings as well.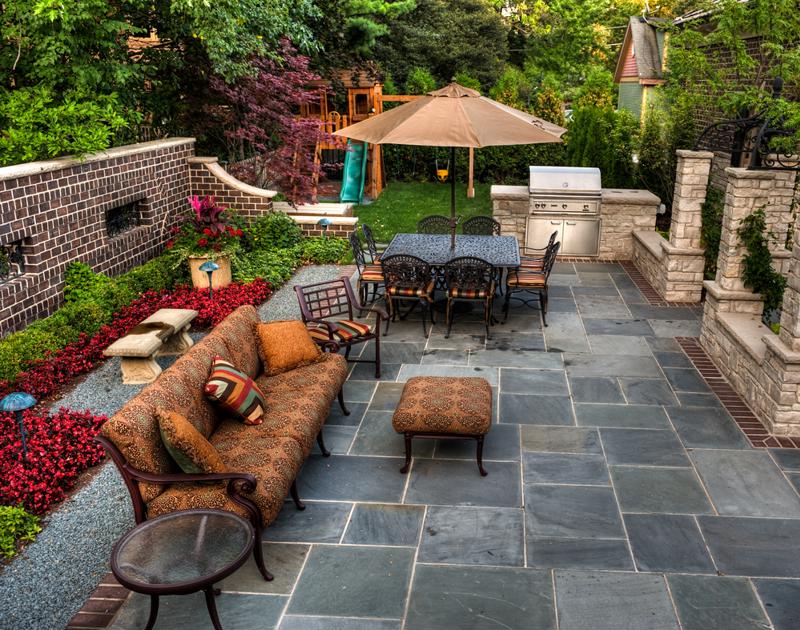 A renovated patio might be quite welcome this summer.
2) Water features
On the opposite end of the spectrum from fire is water, and a small fountain or waterfall can be an attractive feature as well, HGTV suggested. The sound of running or falling water is often quite relaxing, and adding such a feature will help turn any outdoor space into a calming retreat. For those who want to go a little more all-out, however, it might be wise to add a small fish pond that can also support some aquatic plant life.
3) The right lighting
The ability to transition an outdoor gathering space from daytime to night without interruption is critical, and thus getting the lighting right is important as well, according to House Beautiful. While many homes have bright outdoor lights installed in strategic locations along their exterior, it would be wise for contractors to install something more akin to mood lighting as well, even if it's in addition to a fire feature. This will get the patio to feel a little more comfortable and welcoming as the sun sets and the stars come out.
4) Room for shade
Because patios are often in use during the summer daytime hours, it's important to keep comfort top of mind, and that means giving people ways to stay out of the sun, according to Better Homes and Gardens. Installing features that will provide some shade, such as permanent umbrellas or overhangs with ivy and other plants growing on them, can help keep everyone out of the hot summer sun on an as-needed basis.
Of course, as a contractor you should always strive to work with your clients on the features they want, while gently suggesting some they might not have considered. Finding that perfect amount of collaboration to get the patio area just right will help ensure high satisfaction and strong word of mouth.