5 advantages to Formica countertops
5 advantages to Formica countertops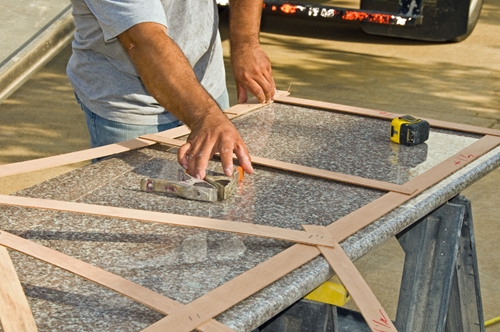 Formica is only one of many options for countertops, yet it's a major contender among them. Instead of cement, stone, or steel, builders should remember the real advantages Formica and other laminate counters have in the home. Since it's been around for so long, it could be easy to forget why some homeowners might prefer this product.
Whether you need a reminder or have never worked with Formica before, here are some of the benefits that come with it.
New products are still announced
As a building product, Formica is very much alive. As recently as last month, the brand announced its Residential Collection for the current year, including seven new laminated designs, such as Star Dune and Planked Urban Oak. The ability to mimic a whole range of different patterns and materials is one of Formica's biggest selling points.
Since there are so many new products to look out for, buyers have a reason to stay interested—and builders have a reason to look for a reliable supplier. Changes have also helped keep laminates up to date over the years, and thus they could represent the new change that buyers want in their home.
Other countertops may be past their prime
Another reason to keep Formica on your radar is its popularity in comparison to granite. A recent Forbes article argued that granite counters were a "craze" that cost billions of dollars over the past decade.
As such, consumers may be ready for a different option to take granite's place, and laminates like Formica could be poised to do so. This doesn't mean that granite will disappear completely, but it does leave a market opening that Formica's strengths are well suited to fill.
Formica can be less expensive than granite and many other substances as well, such as marble, according to Apartment Therapy. That cost-effectiveness could be the primary reason to choose this option, no matter what the other trends point out, as its composite nature helps make it consistently more affordable.
Formica is durable
For homeowners, durability can be about more than withstanding heavy impacts, it can also pertain to how long and how well the counter will last. Strong components will have an obvious appeal for those who plan to get several years (or decades) out of their home.
There are environmental factors to consider, too. Homes with countertops that don't need to be replaced frequently save both money and material. Formica devotees will know that the material is made of products sourced from wood, one the world's most renewable resources.
Amerhart distributes Formica products throughout southern and eastern Wisconsin, northern Michigan, southern Illinois, and eastern Missouri. We have a history with the brand dating back to 1999 and stock a variety of Formica adhesives in different forms. Contact us for more information.