7 popular concepts when finishing a basement
7 popular concepts when finishing a basement
The great news for any homeowner who's looking to finish their basement is that it often represents a blank slate. It allows them to make this space - whether it's the entire basement or just a portion of it - into anything they may want or need, provided their contractor thinks it's feasible.
With that in mind, renovators will want to figure out the latest and best features associated with the following room concepts, so they can wow their clients who might otherwise have relatively modest ideas:
1) Open floor plans
One of the easiest ways to go with a basement remodel is by just finishing it with broad strokes so homeowners can make of the space what they want, according to Thompson Remodeling. Rather than installing features for any specific use, it can be wiser to simply make it a big, open space that allows homeowners to install their own entertainment centers, sitting areas, pool tables, and so on. This works out both initially and in the long run, as the owner's needs change.
2) Well-lit spaces
Of course, the big issue with many finished basements is that a good chunk of their wall space is below ground, making it difficult to install enough windows to let light in, Thompson noted. This can make the area less pleasant to spend time in if it's a general-use space. As such, it's important to ensure any finished portions of the basement are well-lit and, wherever possible, add windows to allow natural light.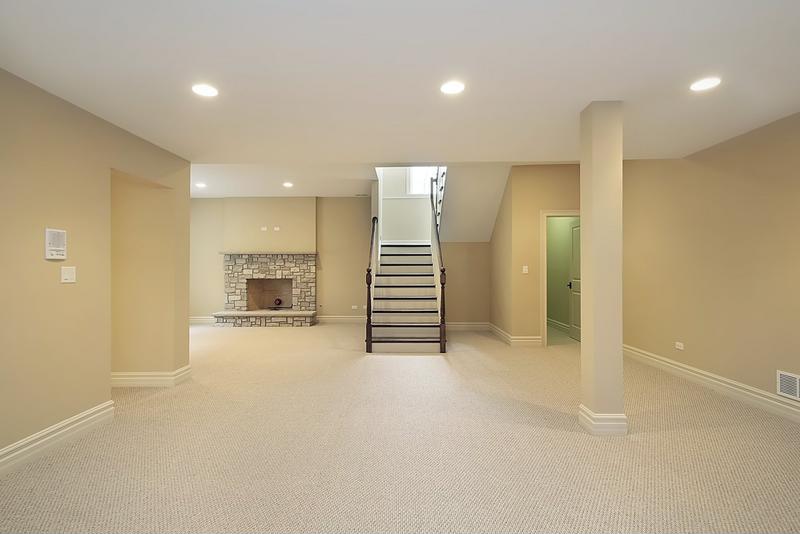 A finished basement gives homeowners a lot of new options.
3) Entertainment centers
One space where natural light may not be a good idea, however, is in a room specifically dedicated to watching TV and movies. People love to install entertainment centers in finished basements, with comfortable chairs and couches, big-screen super-HD TVs or projectors, and other features that make it fun to watch a movie or TV show. There are plenty of smart home options that can further enhance the viewing experience as well.
4) Guest suites/in-law apartments
For anyone who likes to host guests or has older relatives moving in with them, converting the basement into a great living space is relatively simple, but will often take a lot of work as well, according to Sebring Design. Installing a new bathroom, an entire kitchen area, bedroom, and living areas takes time, but are well within most contractors' capabilities.
5) Walkouts
If a large enough portion of the basement is at ground level, rather than below it, it can be a good idea to add a walkout that empties onto a patio area, especially if there's a pool. A walkout can be anything the homeowner wants - an extra dining or entertaining area, a place to change before a swim, or a lounge. This is one type of feature some homeowners may not consider even if their basement can accommodate, so it could be a very good idea for contractors to pitch it.
6) Gyms
Many people may see the value proposition in adding a home gym so they don't have to keep paying through the nose for a membership elsewhere, according to HGTV. Given this fact, contractors would be wise to do more than install an empty space with room for a stair machine or treadmill and go above and beyond by suggesting a dedicated shower, steam room, or other features that are popular at commercial gyms and can really add a wow factor a home.
7) Home offices
A home office is a great way to separate a job and home life while adding convenience and potentially reducing tax liabilities, HGTV said. However, putting the space in the basement comes with unique challenges including effective lighting, boosting WiFi strength, providing enough outlets to power various electronics, and otherwise making the space big enough to be comfortable in. This can be especially helpful if the home worker in question is going to use it to meet with business clients or customers.
Contractors still have the advantage of working with mostly empty spaces to give themselves plenty of options for any renovation efforts in the basement, and coming armed with a number of good ideas for just about any ask their clients have is a great way to impress them right off the bat. The more renovators can do to collaborate closely with those clients and suggest improvements above and beyond what they might have considered themselves, the better off they will be to boost positive word of mouth.