7 things older homeowners look for in a renovation
7 things older homeowners look for in a renovation
In recent years, a number of factors have come together to create an environment in which aging in place has become extremely common among seniors. For one thing, many baby boomers are still feeling fit and happy as they approach retirement age, remaining on the job well past the traditional retirement age. For another, the large amounts of money they spent on homes years or even decades ago effectively price out many would-be buyers, giving them no choice but to avoid selling so as not to take a massive loss.
Consequently, as their needs change many baby boomers will be looking to connect with contractors to help them make their homes more accommodating to their personal needs as they age. The Joint Center for Housing Studies of Harvard University recently estimated that the total number of people over the age of 55 spending money to renovate their homes rose 60% between 1997 and 2017, with both average and total outlay on such projects rising rapidly as well.
With that in mind, here are seven projects that many seniors prefer in an age-in-place remodel:
1) Avoiding the stairs
As people age, one of their biggest issues is often getting up and down stairs, according to Retirement Living. To that end, installing ramps - both to the entrance of a home and in the house and for small step-ups or step-downs within it - can be a vital change for any senior. Along similar lines, if it proves difficult or impossible to reduce the living space to a single floor, adding a chair lift to a flight of stairs could be necessary as well.
2) More railings
Seniors may need some help steadying themselves as they walk or stand, so having more railings or grab bars throughout the home is also a good idea, Retirement Living added. These are a must in bathrooms, of course, but they can also be helpful in hallways and other parts of the home.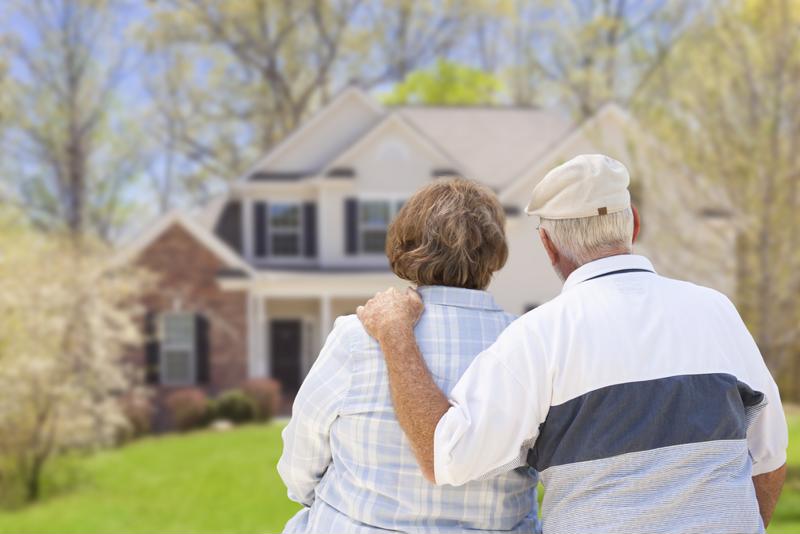 Seniors may need many changes and improvements in their homes.
3) Lever faucets
Twisting the knobs on a traditional faucet can be difficult or even impossible for some seniors, so contractors would be wise to recommend lever-based options to open the tap in a sink or bathtub, according to The Senior List. These options are far easier to both open, close and generally control, and may be vital to helping people find the right temperature for the water they need.
4) Different rugs
It can be helpful for seniors or their caregivers to have thicker, slip-proof rugs throughout the home so that they are more comfortable to kneel or stand on, and there's less risk of a slip-and-fall incident, The Senior List advised. Along similar lines, non-slip materials installed in a shower or bathtub can help people avoid a fall as they get into or out of that area.
5) More accommodating plumbing
Mobility is a big issue for older people, and among the challenges they may face is the fact that it's not always easy to get into or out of the bath or shower, or off the toilet, according to Age in Place. In some cases, it may be necessary to install a walk-in tub or a separate shower (perhaps with a fold-down bench) so older people can stay as hygienic as possible without increased risk. Because getting up or down is also more of an issue, higher toilets can also be a good idea.
6) Lower cabinets and countertops
As people age, they also start to shrink a bit, and for those who fear they might eventually find shelves out of reach, lowering everything in the kitchen or bathroom might be a good idea, according to Accessible Bath Solutions. In a lot of cases, this might also require lowering the kitchen or bathroom sink.
7) Better and more lighting
They say a person's eyesight is among the first things to go, and while that might not always be true, the fact is that senior citizens need more light to see at the same level as younger people, Accessible Bath Solutions cautioned. With that in mind, seniors might need brighter lights - perhaps with LED bulbs rather than incandescents - and more of them. Even a few extra lamps here and there throughout a home can do wonders for a senior's visibility.
Contractors have an obligation to not only help older homeowners understand their circumstances as they age in place, but also what the cost of such improvements will be and how everyone will be applicable to their unique needs, the better off you are likely to be when it comes to keeping them happy throughout the process. That extra effort, in turn, could lead to positive word of mouth and more business down the road.