A Look at Formica Laminate Product Grades
A Look at Formica Laminate Product Grades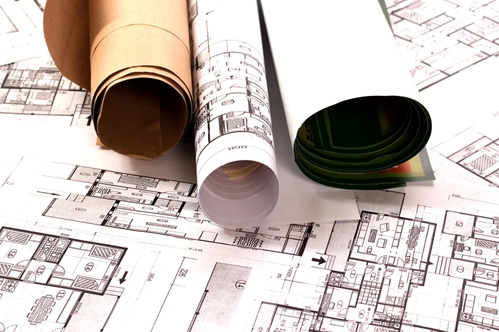 When you purchase Formica, you'll have to consider which grade makes the most sense for your project. Amerhart has several grades to choose from, each more or less appropriate for a specific task. What orientation are you looking for, and what process do you expect the material to go through before you build? It can all come from the kind of grade you select.
Following are some of the different grades, and what you might need each one for. Be sure to contact us or review our full industrial catalog for more information on each product.
General Purpose Grade
As the name implies, this will work for the greatest variety of projects, and can be useful in horizontal as well as vertical applications. The typical thickness is 1.1mm and it's listed as Grade 10. This is the same grade Formica uses for its General Purpose Type Standard Backing Laminate, and it can help fill in when there's a lack of vertical- or horizontal-specific grade Formica on hand for the project.
Horizontal or Vertical Post-forming Grade
Post-forming can be a practical concern as well as a decorative one, as it's easier to clean than some other types and will fit onto target surfaces with ease. There's also some flexibility with this grade, since the vertical post-forming version can adapt to some horizontal surfaces and the horizontal one can be bent in certain cases. The official Formica site suggests treating post-formed material no higher than 177 degrees Celsius (or 350.6 degrees Fahrenheit).
DecoMetal Laminate
We offer versions of this material in grades ranging from 82 to 86, using metals such as aluminum, copper, and steel. This is a key product line for the company and it can be especially useful for vertical applications, or as a decorative addition to doors or cabinets. Thicknesses range from 0.7 to 1.3 mm.
DecoMetal is also a product that has the ability to last long while still looking great for the customer. In a 2015 press release for the then-new additions to this laminate line, the company's marketing vice president Amy Gath described the reason for DecoMetal's persistent appeal, which could still apply today for homeowners.
"Research shows that the architecture and design community is looking for materials that are unique, beautiful, and functional, all while retaining a high-level of durability," she said, adding that those new DecoMetal additions were part of the continuing focus on making durable, attractive interiors.
Backing Sheet Grade
A key factor for which grade to choose here is the amount of interior use the surface will likely see. Light-duty use can take a lower thickness, while the more general-use surfaces can require a measurement as high as 1.2 mm. In all cases, fire-rated materials can also add to structural security for the laminate itself, wherever it is in the home.
With Amerhart locations stocking Formica in Wisconsin, Michigan, and Missouri, you can focus on the style and qualities you need for your latest job knowing that there is a reliable Midwest supplier nearby.