Adding space with a renovation
Adding space with a renovation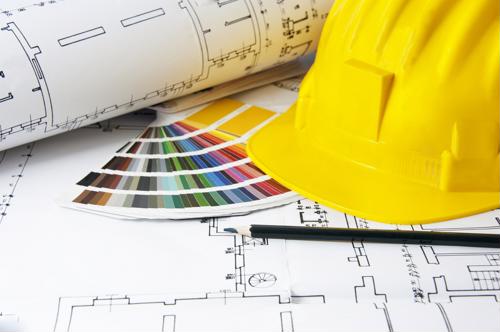 One of the biggest reasons homeowners may want to renovate their properties at this time of year is to add a little more space before the holiday season arrives. Fortunately, remodeling professionals know full well that this is often an achievable goal as long as owners are willing to work with them and collaborate closely on a workable plan.
In just about any room of the house, it's possible for contractors to make renovations that will add more square footage to the living space itself, even without building on an expensive addition to the house, according to The Spruce. While an entire separate addition is certainly the only way to boost the actual square footage of a home, doing so can be prohibitively expensive for even a small space, and can take months or more to complete, meaning it might not be done in time for the holidays.
Other ideas
Instead of building an addition, it may be easier to utilize existing space more effectively. Whether that's achieved by converting a basement or attic into an extra room or two is dependent upon a number of factors, but there are other ways to go about it as well.
For instance, there are many houses where living space is constricted by interior walls that don't necessarily need to be there. Knocking them down and turning two smaller rooms into one big one would likely go a long way toward making a space bigger. Often, that kind of work can be turned around in just a few days.
In addition, if homes have attached porches, these can be converted into year-round living spaces with relative ease as well, the report said.
What to think about
When trying to make these decisions, homeowners and contractors need to work together to figure out which rooms in a home are the most likely candidates for renovations that expand living spaces, according to Morse Construction. Perhaps the biggest issue here is how rooms are intended to be used; for instance, if space needs to be cleared in a living room to create an area for a new entertainment center, there may be ways to accommodate that requirement without losing a ton of square footage. Likewise, if a kitchen needs more space for hosting guests, it might be wise to think about what else the room could be used for at other times.
Similarly, owners need to think about how their preferences for the space will grow and evolve over time, the report said. With that in mind, instead of renovating for a specific purpose, it may be wise to collaborate on ways to open up space that would have more potential uses for many years to come.
A less common idea
Sometimes one of the easiest ways to clear floor space is to create storage in unused areas, such as under the stairs or in walls that don't have closets but could accommodate them easily, according to Draft on Site. Many homeowners may not think of this benefit, but it's certainly something that could go over well when suggested by a contractor. Likewise, in rooms where living space may not be as much of an issue, adding more cabinets that don't take up much square footage on the floor can also help homeowners achieve the ends they're seeking.
Contractors may also be able to boost their clients' satisfaction before and after the renovation process by recommending sustainable building materials like those from Amerhart. There has been a big push for sustainability among consumers for years now, and as a result, there's no reason for a renovation to ignore those preferences.