Advising clients on fall remodels
Advising clients on fall remodels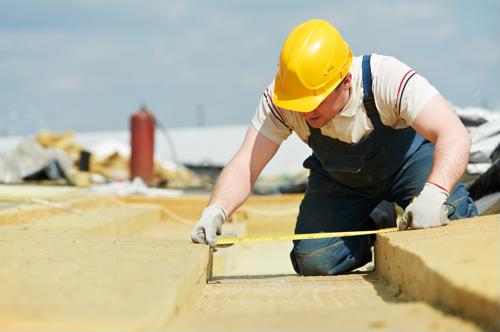 With September nearly here, summer business is now winding down for many contractors across the U.S., even as warmer weather could linger for another month or two. As a result, it's wise for renovators to start letting clients know about the kinds of upgrades it's a good idea to make in the fall, as a means of getting a property ready for winter.
Perhaps one of the most important renovation investments to make at this time of year – which can have a strong positive impact on a home even long after the upcoming winter has ended – is replacing windows, according to Epic Remodeling. The fact of the matter is that for older homes, windows are one of those issues that silently becomes a problem over time; the frames or the windows themselves can develop small, almost imperceptible cracks and imperfections, and sealant can degrade over time. The net effect is often that heated (or, in the summertime, cooled) air escapes from the house and increases home energy bills.
What's the benefit?
When homeowners make the investment to replace the windows in their houses, the price tag can be a bit startling at first – often in the neighborhood of a few hundred dollars per window, which can add up quickly for an average home – so it's vital for remodelers to stress that the decision to proceed will typically pay for itself over time. The cost savings of replacing old, leaky windows with new, double-paned modern options can add up quickly over the course of a year, so arriving at a decision to proceed now – before winter necessitates higher heating bills – often gets the ball rolling.
It's also a good idea to add new layers of insulation to the attic when undertaking these tasks, the report said. After all, a little extra insulation can help do an even better job of keeping all that heat inside.
Protecting the exterior
Meanwhile, because winter often brings with it harsh weather that can do serious damage to the outside of a home, now is the time for remodelers to advise clients about their options to boost protections, according to Angie's List. For instance, a new coat of paint on a home's exterior, or replacing wood siding with more durable vinyl or other materials, can make sure no serious issues arise. Along similar lines, it might be time for homeowners with older houses to determine whether the roof is in good shape, and if not take the time to fix it now before freezing temperatures, wind, snow, and ice wreak even more havoc.
Along similar lines, owners of homes with wooden decks or porches may want to investigate their options for protecting these areas with environmentally friendly coating materials that stand up to wear and tear from both everyday use in the summer and tough weather in the winter, according to Trulia.
Finally, those who want to get a little more in-depth can also use this time to add a traditional or gas-powered fireplace that brings an attractive feature to a primary gathering room, increases a home's value, and can provide a little extra heat throughout the winter. As with replacing windows, this can be a pricey proposition, but renovators can advise their clients on the best options available for their homes.