Best types of material for your custom deck
Best types of material for your custom deck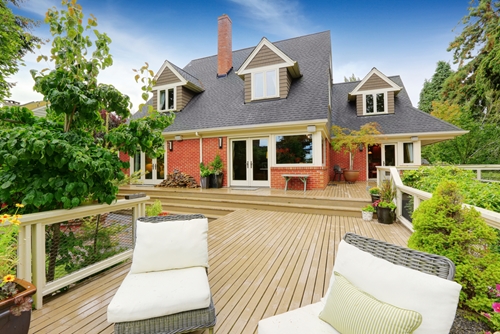 Having the opportunity to build a custom deck is an exciting experience. It gives you the creative freedom to design the space exactly how you want it and to use the materials you want to use. Adding a custom deck to your home may also increase your property value. Therefore, when it is time to select which material will be used to build your deck, you must weigh your options carefully. Take a look below to see the options available for your decking material to decide which one is best for you.
Cedar
Cedar wood is a beautiful option for a deck. It is lightly colored and often has natural blemishes that give the deck an authentic look. A major benefit of cedar is that it is naturally resistant to rot and insects, meaning your deck will not be as susceptible to damage from those factors. Another advantage of cedar is that it does not naturally absorb moisture, so your deck will not warp as easily as it would if made with other materials. Keep in mind, however, that cedar decks often need to be resealed every year or two.
Maple
Maple is a wood that is flatter in color, but this makes it excellent for homeowners who plan to stain their decks. This material is notoriously difficult to work with, so it may be more expensive than other options. Maple tends to have a fine, even texture, making it a beautiful selection. Be sure to stay on top of weatherproofing this material, as maple is porous and prone to rot.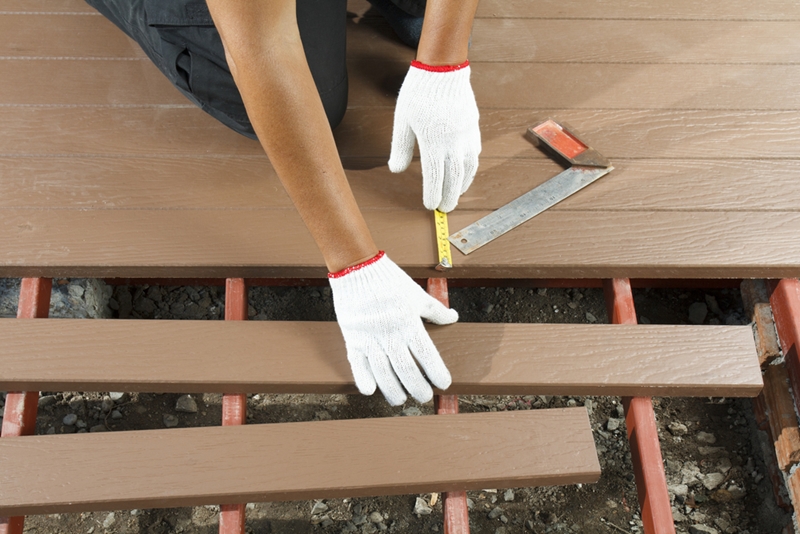 The material you choose for your custom deck is a big part of its overall beauty.
Pine
Pine wood can range from light, golden brown to a reddish brown. When used in decking, it is often pressure-treated to prevent decay and infestation. Pressure-treated pine is an especially good choice of decking material for homeowners in humid climates or in an area prone to termites. Though the pine wood is protected from the most serious damaging threats, homeowners will still need to perform regular staining to protect from wear and UV bleaching.
Redwood
Much like the name suggests, redwood carries a red hue. It can sometimes vary and be slightly burnt sienna or medium brown as well. An advantage of redwood is that it has an open cell structure, which means that it does not leak pitch or resin. This type of wood is generally used in the Pacific Southwest, as that is where it is most commonly found. Redwood is durable and retains color and staining well. Because of this, homeowners who choose redwood will have less maintenance to do than those who select other materials for their decks.
Composite
For the ultimate customizable decking, homeowners should select composite material. This is usually composed of polyvinyl chloride or other materials such as wood or recycled plastic, but it allows people to decide exactly how they want their deck to look. Property owners can design it to look like wood, metal, or plastic. Homeowners can even pick the specific color they prefer. Composite decking is a long-term solution. It is rot resistant, insect resistant, and ultra low maintenance.
The deck is an eye-catching and vital part of your home. If you are investing in a custom-built option, you want to ensure that the final product is everything you imagined. You can start by selecting a material that you will love for many years to come.