Can your clients have an outdoor kitchen?
Can your clients have an outdoor kitchen?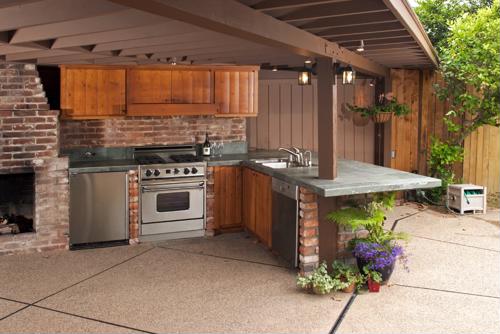 Outdoor kitchens are quickly rising in popularity and it isn't hard to understand why. Who wouldn't want to be able to shift cooking and food prep outdoors when the weather turns favorable? While some of your clients may elect to undertake this construction on their own, you should be ready to offer your expertise or services to any customers in need.
Follow these tips to know when you'll be needed, what materials you should use in construction, and, most importantly, how to design and build outdoor kitchens that can survive winters and other harsh climate conditions.
Knowing when you're needed
The most basic outdoor kitchens have been popular for decades. In their simplest forms, they are little more than a grill, picnic table, and a few chairs. According to This Old House, this tier can be dubbed "movable" since the emphasis for every piece of the outdoor kitchen is its mobility and storage ease. When seasons change, grills and picnic tables can be stored away. When a client approaches you about exploring an outdoor kitchen, make sure he or she understands the different levels of project scope.
While this basic option is assuredly well within the client's abilities to pull off, you should exercise caution with the next tier, which is an outdoor kitchen kit. These items are fancier than the average grill and have a compelling price tag that puts them into the affordable range for many homeowners. However, these prefabricated products have their drawbacks.
According to Concrete decor, many of these bundled kits contain the wrong materials to last. They are designed with price primarily in mind, and this has lead to shortcuts in material durability, especially for use in climates where seasonal change is a concern.
If and when a client approaches you about constructing one of these outdoor kitchen setups, be sure they are educated on the facts of the project. It can be helpful to review the package contents with them, covering each material and elaborating how quickly it will age, degrade, or need to be replaced.
If you can convince your client to spend more upfront, you can begin work on a custom outdoor kitchen. This will have the largest budget but can be tailored to suit environmental, landscape, and climate needs.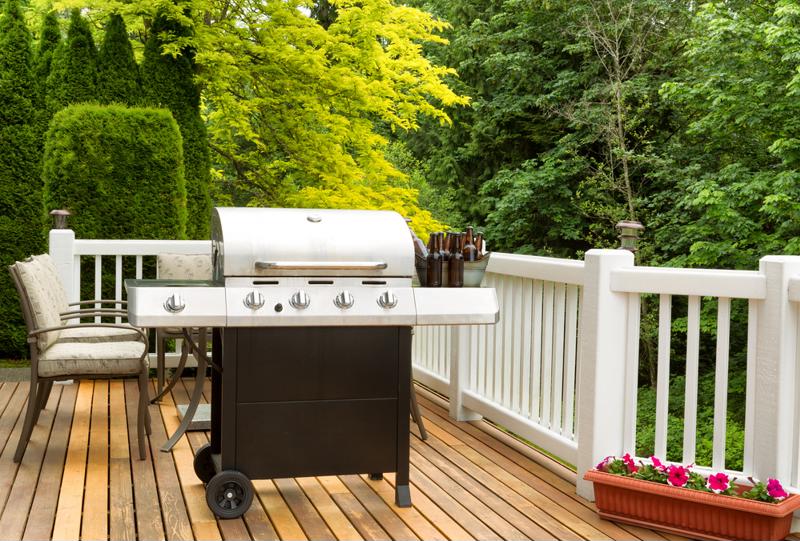 The most basic of outdoor kitchens is still effective but likely won't require your services.
Choosing the right materials
When embarking on an outdoor kitchen, material choice is paramount. One common option, according to the Landscaping Network, is to use concrete. While the concrete blocks themselves are typically affordable, each slab must be laid on a concrete foundation. This can add noticeably to the cost and increase labor, as first the ground must be dug out evenly and a slab carefully poured and set to remain level.
Brick masonry also makes for an enduring structure, however, this is a time-heavy, labor-intensive option that also requires a concrete slab. As such, it may be outside the price range of some of your clients. Steel framing, which is commonly found in certain kits, may be a good baseline as it is relatively affordable and sturdy.
Weatherproofing for winter
Regardless of what material is used, you will have to make some design choices to help keep the outdoor kitchen functional and appealing through extreme weather. To start, all material used in an outdoor kitchen design should already be heat resistant, as it must be around cooking hardware.
To prevent moisture buildup, ensure the landscape is properly graded. Effective drainage is a must when keeping excess water away from outdoor kitchens. Another way to prevent moisture is to utilize a roof or overhead covering. However, in a snowy climate, this roof must be designed to hold the added weight of blizzards and deep freezes.
Countertop surfaces should also be hardy, made with material that can easily be cleaned. For this reason, ceramic tile is not recommended, whereas granite will likely last.
An outdoor kitchen is a luxury and your clients should be properly advised on the cost of professional construction and installation.