Visualization Software: The Ultimate Deck Planning Tool
Visualization Software: The Ultimate Deck Planning Tool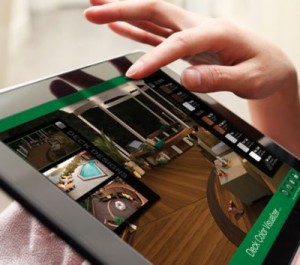 There's no better way to take ownership of summer than with a new or upgraded deck that reflects your personal style.
However, between the 19+ million hits on Google the search term "deck inspiration" turns up and sites like Pinterest, Houzz, and HGTV.com, to name a few, the hunt for a deck that matches your taste, space, and budget can be overwhelming.
This is why we use and recommend using visualization software as a jump-off point for your deck building journey.
Visualization software―like that offered by Trex―utilizes a virtual canvas that allows you to view endless combinations of colors, finishes, layouts, and more to create a look you'll love and that works for your space. Plus, once you've designed your virtual dream deck, you'll be able to access a list of the products needed to make it a reality, a HUGE timesaver when it comes to finding a builder and getting cost estimates.
So, although ogling over palatial outdoor spaces on Pinterest and Houzz is a great way to daydream, if you want to create a deck that works for your needs it pays to start the process with the practicality and customizability of visualization software.
---
* To access Trex's FREE suite of deck visualization tools please visit http://bit.ly/trex-visualization.
** Find a builder near you at Trex.com.