Edgebanding Adhesion: Think You're Stuck on Glue?
Edgebanding Adhesion: Think You're Stuck on Glue?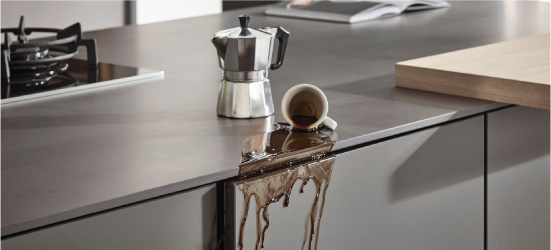 Although most edgebanding adhesion techniques rely on glue adhesives, there are alternatives. Zero-joint edgbanding is proving to be a profitable, convenient and hygienic option.
If you're interested in exploring a new approach to adhesion, here are three resources that Amerhart VP of Sales & Marketing David Destiche and Product Manager Luke Wahlen recommend.

Can You Afford Not to Glue?

3 Ways Zero-joint Edgebanding Can Improve Profits
By Mark Kraus
Published in
Woodworking Network

Making the switch away from glue may seem out of reach if you focus only on the upfront investment that may be required. But as this article makes clear, when you factor in the ability to deliver a higher quality end product, savings over time from reduced production and labor costs and the industry advantages you can gain from better compliance with a growing focus on health and safety requirements, you'll want to give zero-joint edgebanding a second look. You may even conclude there will come a time when glue won't be sustainable for your business.

Hygienic Properties: A Trending Requirement that May Be Here to Stay

Record Demand for Zero-Joint Tech and Online Board Matching
By John Legg
Published in
Furniture & Joinery Production

While restaurants and healthcare providers have always needed to prioritize hygienic properties when evaluating surfacing solutions, the COVID-19 pandemic has everyone focusing more on cleanliness. If you saw changes in your customers' requirements and buying habits in 2020 and expect them to last into the future, you're not alone. This article notes an uptick in demand for hygienic zero-joint edgebanding.
Read the full article

An Overview of Zero-joint Technology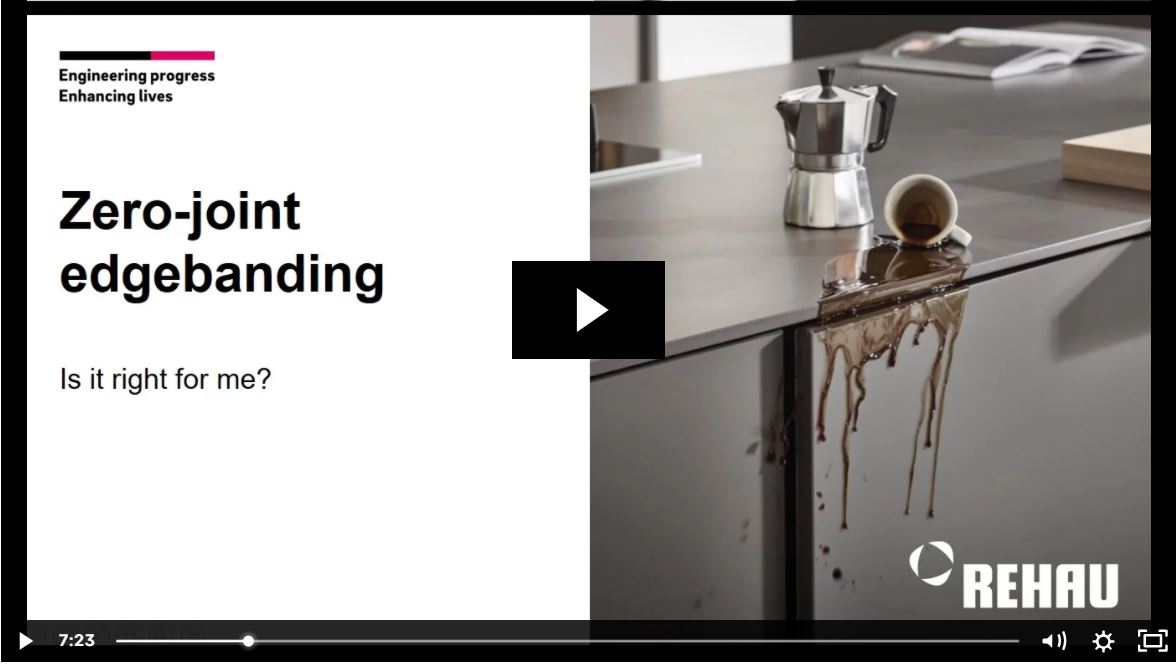 Zero-joint Edgebanding: Is It Right for Me?
By Greg Adzima and Randy Meulenberg
Rehau
Looking for a general introduction to zero-joint edgebanding that puts everything in context in an easy-to-digest format?
In exchange for providing your contact information, Rehau gives you access to a webinar that walks you through the basics of edgebanding adhesion. In addition to the benefits outlined in the articles above, the webinar also calls out a few other advantages of zero-joint edgebanding, including the heat and moisture resistance of the permanent bond you'll achieve.

Bringing Industry Updates to You
Amerhart has more than 60 years of experience applying industry leading practices. Whether you're ready to explore the potential that zero-joint edgebanding might offer or you're remaining committed to the tried-and-true solutions that have served you well, Amerhart has a wide variety of surfacing options to meet your needs.
Browse Laser Edgebanding Products