Helping clients boost ROI with green remodels
Helping clients boost ROI with green remodels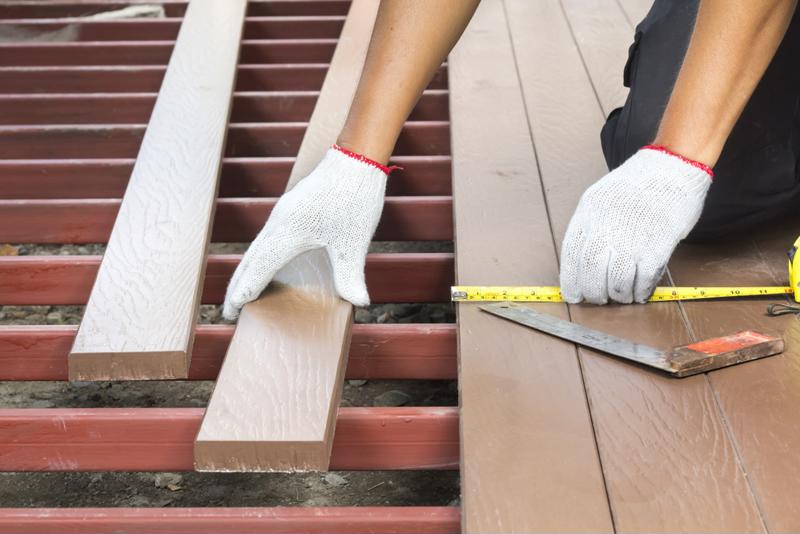 These days, contractors across the country are likely taking on more jobs in which homeowners ask not only for quick turnarounds on renovations, but also want to prioritize "green" projects. Everything from cutting energy costs to using more sustainable resources is now coming into focus for many clients, so contractors have to be a little more agile with their offerings, especially those that can boost the owner's return on investment.
Reclaiming your stake
One area where a sustainable approach can really pay off for homeowners literally starts from the ground up, according to HouseLogic. Many homeowners are now looking for a more natural look in various rooms of their houses, with hardwood floors coming into vogue once again in the past few years. If contractors use reclaimed wood for flooring, they not only have greater control over the materials used (for instance, they can choose more natural, safer adhesives) but they can also help their clients rest assured that the sourcing of their new floors hasn't caused any additional environmental difficulties.
Along similar lines, it can also be a good idea to use recycled materials for countertops as well, the report said. A material known as terrazzo uses recycled glass from a number of sources – from broken-down bottles to smashed windshields – and mixes them into granite for a smooth and attractive finish that is far more sustainable than many other countertop materials.
Don't destroy it
Many homeowners want big projects to be done quickly, but are also fairly ambitious, according to Fresh Home. To that end, they often want walls knocked down, floors ripped up, cabinets gutted, and molding stripped out. This isn't always the best or most sustainable approach to giving any room a new look and feel; however, contractors may be able to recommend ways in which they can make equally striking changes without stripping everything down to the studs.
Moreover, even if some major knock-downs are unavoidable, recommending ways in which the leftover materials can be put to use elsewhere in the home – or donated – could also be a big hit with eco-conscious homeowners, the report said.
Set it and forget it?
One thing contractors are often asked to do is make maintenance as easy on homeowners going forward as they possibly can, according to Sunset Magazine. The less upkeep residents have to do on a renovated area over time, the better. To that end, industry professionals may be able to recommend methods by which they can change the look or feel of a room – or even the home's exterior – in ways that are environmentally friendly and attractive, but require little upkeep.
For instance, choosing sustainable building materials for the exterior of a home that can be sealed with eco-friendly compounds so they don't weather much, and retain a fresh, attractive look can go a long way. So too can simply selecting durable materials that can stand up to adverse weather conditions while still looking great.
"The endgame is the net energy use of a product, so if it requires repainting, refinishing, or constant cleaning, it's not the best product," Jeff King, a contractor specializing in sustainable building, told the site.
Know the options
Finally, contractors should be able to recommend more efficient or sustainable remodel projects from a range of options, according to This Old House. While homeowners may bring their own ideas to the table, they might not always be ideal, and contractors need to be able to present numerous alternatives that help homeowners meet their desired end goals.
Being able to lay out a number of paths forward when potential clients are looking to make their homes more sustainable in the long-term will give all parties involved the flexibility to land on a solution that works for everyone and helps projects stay on budget.
When contractors continually investigate all their options in this regard, they can come to the table with plenty of actionable efforts that could end up paying off quite well for clients, in both peace of mind and an actual long-term return on their investment.