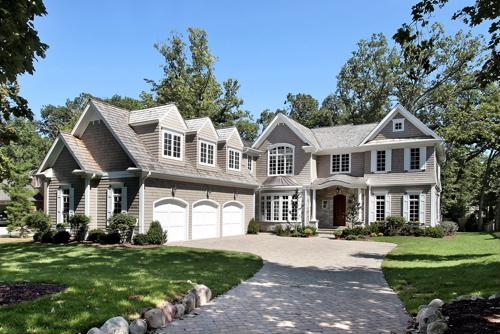 Curb appeal is all about putting your best face forward. It's the first impression of every house, and for most, the only glimpse they'll get of the homeowner's taste. Investing in the exterior of a house is important both for resale value and personal pride. According to Remodeling magazine's 2018 Cost vs. Value Report, 7 of the 10 home improvements with the highest return on investment are on the exterior.
First steps
While many prospective buyers can deal with imperfect landscaping, they may be less willing to invest in a home that has a damaged roof. Not only is it a cosmetic eyesore, but it also implies further neglect throughout the house. The roof and siding are big-ticket items, but crucial for drawing positive attention to a home's exterior. Even if there are no intentions of putting the house on the market, having the basics secure — like siding with no warped boards or chipping paint — are crucial steps to establishing an enviable exterior.
According to HGTV, the front door should be the star of the show, and everything else should be playing a supporting role. A new front door is an inexpensive facelift to any home exterior. Coordinating door handle finishes with other aspects of the home, like house numbers, can make a huge difference as well. Touching up the paint on the trim around windows is also an affordable but efficient way to tie together the front of the house.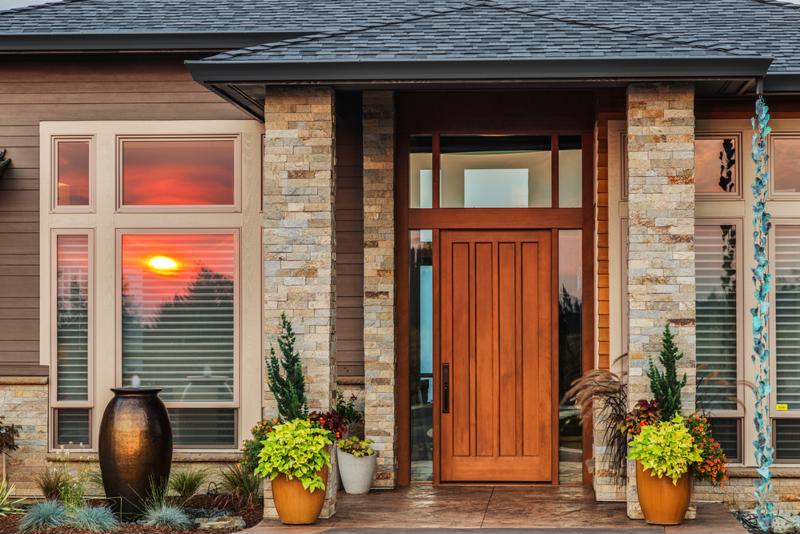 There's a growing value to mixing styles and designs on the exterior of homes.
Exterior design
There's a growing value to mixing styles and designs on the exterior of homes. Hybrid exteriors incorporate modern farmhouse designs with touches of mid-century modern and industrial influences, says the Sentinel-Tribune. Mixed-use siding is an opportunity to showcase a home's individuality, like including a stone veneer, which will give a home an upscale vibe. Clapboard siding can also be integrated with a vertical style of board and batten, giving a home a balance of textures that'll draw attention.
It's also important to consider what colors will stand out and give a home a personality. While the choice of red for a front door is a standard and reliable practice, other bold options to consider are colors like navy blue or black. Better Homes and Gardens highlights the front door as a place to have fun with it and create a focal point, like using chartreuse. Details like shutters and shades can be painted the same to accent elements of the exterior. For paints, it is also valuable to consider geography and location. Coastal homes may benefit more curbside with lighter colors, like pastels.
Indoor-outdoor living is another facet to consider. Integrating porches and decks to tie in with the overall aesthetic of your home, including interior aspects, can create a seamless flow throughout. Screened-in porches can create a happy medium between the two, allowing for some protection from the seasons, but providing the benefits of the direct sunlight and fresh air. Porch/deck hybrids can also be a valuable addition to a house, allowing additional space for entertainment with options to include built-in kitchens, seating, and outdoor fireplaces.
Small touches are key, and shouldn't be overlooked. It's the details that tie everything together — and they're also budget-friendly. According to Zillow, house numbers stand out in classic bronze or black, especially if they highlight finishes already on the house. If the home has a front porch, it can be beneficial to add furniture or plants to give it a cozy feel. Door hardware can be updated with smart home locks, which is a huge plus for buyers.
Working with a licensed contractor to begin the process of a home's exterior facelift can be a good first step to take, especially when it comes to securing a flawless roof and immaculate siding.