How to Customize Your Perfect Backyard Deck
How to Customize Your Perfect Backyard Deck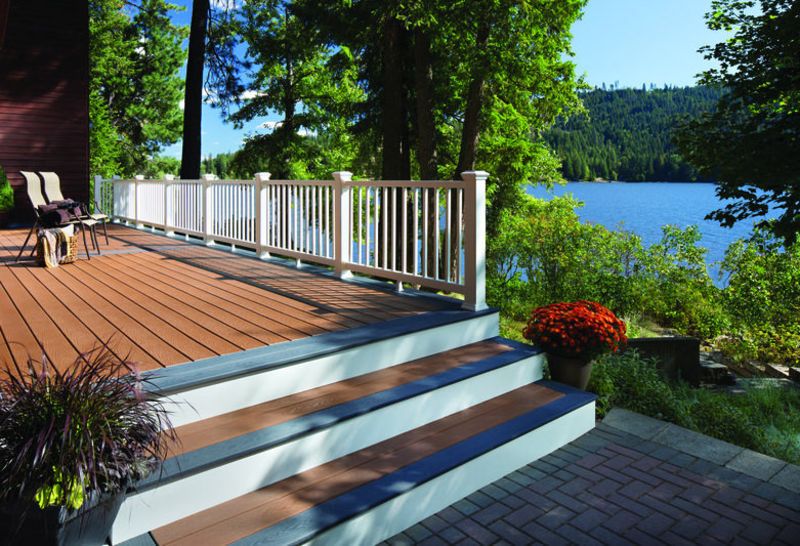 Decks are a lot of fun and add outdoor living space to your home. But they can also be a lot of work to make.
Before you decide what kind of deck you want or where to put it, follow this guide. You will know exactly what you want so you can either build it yourself or know how to direct a contractor to build it for you.
If you're new to the world of backyard decks, it's a good idea to brush up on its terminology.
What are you using it for?
Whether you want to entertain friends and do cookouts, or just relax with a cold drink and maybe even a whirlpool, your deck's use will determine everything from design to size.
Hosting barbecues or parties?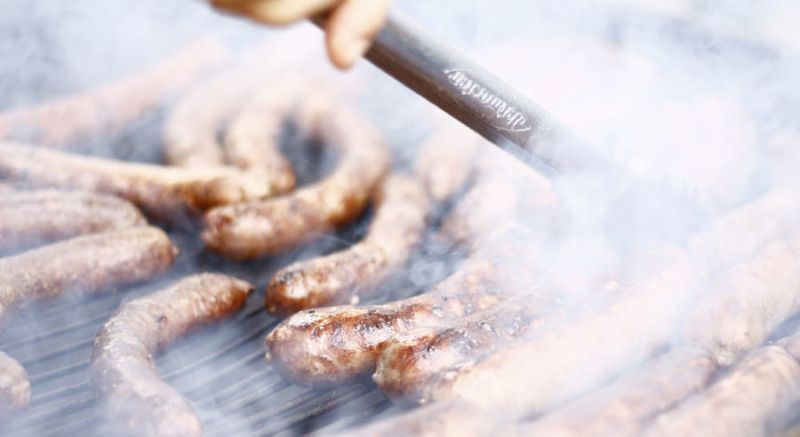 This Old House recommends leaving room for a prep station and serving area, as well as a grill. Add built-in perimeter seating. Opt for handrails with a wide, flat cap where guests can rest their drinks.
Remember: If you're going to have a hot tub or giant grill, make sure you consider the extra weight they add and factor additional support to avoid overloading and sagging.
Just relaxing?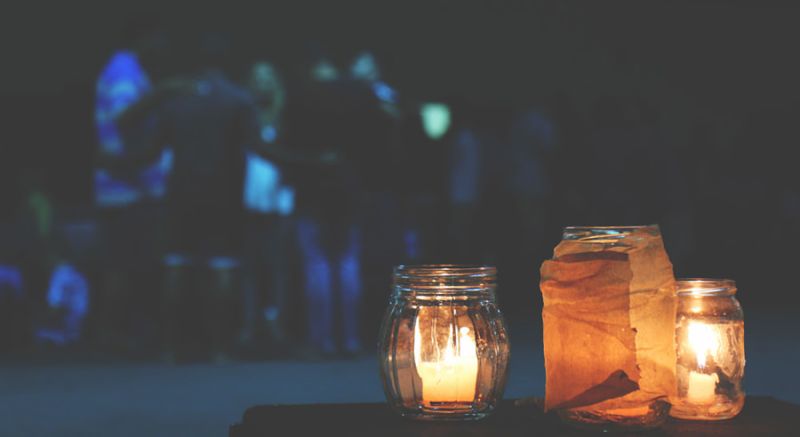 This Old House recommends creating a zone for lounge chairs and a low table or two in a sunny (or shady) spot. If local codes allow it, a fire pit makes chilly nights more cozy and adds to your deck's ambiance.
Location, location, location
Where you put your deck may seem obvious, but it's still important to mark out the space you expect to be covering with stakes and string. You may find the area has some tough features to remove (rocks, shrubs, etc.) or build around (like trees).
Remember: This is the perfect time to call your utilities and digger's hotline to come out and mark any underground cables or pipelines you will have to work around.
Also Remember: Your local building restrictions may limit your deck's size and height. Make sure you contact your municipality before even choosing a deck design. Plus, following local codes ensures you won't have to pay to bring it up to code if you sell your home.
Which direction should it face?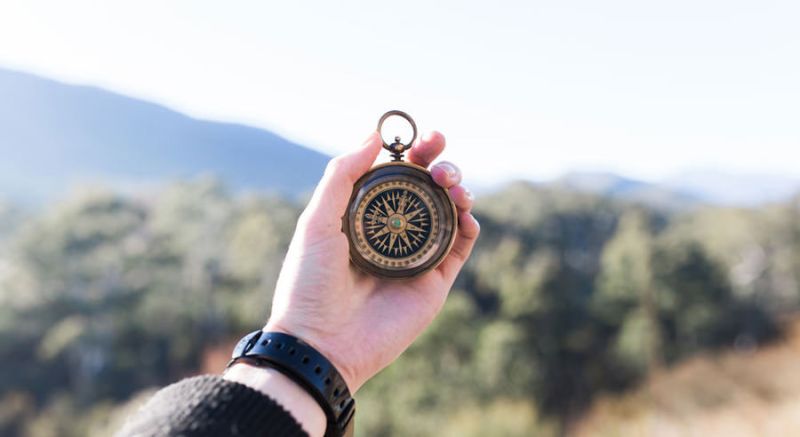 Make sure to consider angles of the sun and weather patterns when you're mapping it out. Which side of your house gets the most sun? Which is better protected from rain and snow? Find out before you ever break ground.
South-facing gets the most sun all day (ideal for cool climates like Wisconsin)
East-facing gets sun in the morning (ideal for morning use)
West-facing gets sun in the afternoon (ideal for early evening use)
North-facing gets little to no sun (ideal for hot climates like Arizona)
If your deck has to face a direction with too much sun, you can always add shade by planting trees or building in shade into your deck design.
Also, if your deck has to face into gusty winds, plan to add a wind screen to your deck design to keep you and your guests comfortable.
Where should it connect to your house?
If you're using a deck primarily for cooking or eating, make sure it easily connects to your kitchen or dining room. But don't directly connect it to the kitchen because that will create congestion. If you're using it to swim or tan, connect to a family room or another general use area.
How tall?
Also, make sure you consider its height for the following reasons:
Will your deck height conflict with other structures?
Will a certain height give you better views?
Will its height give your neighbors an eyeful?
Will the height be safe for guests of all ages?
Designing the perfect deck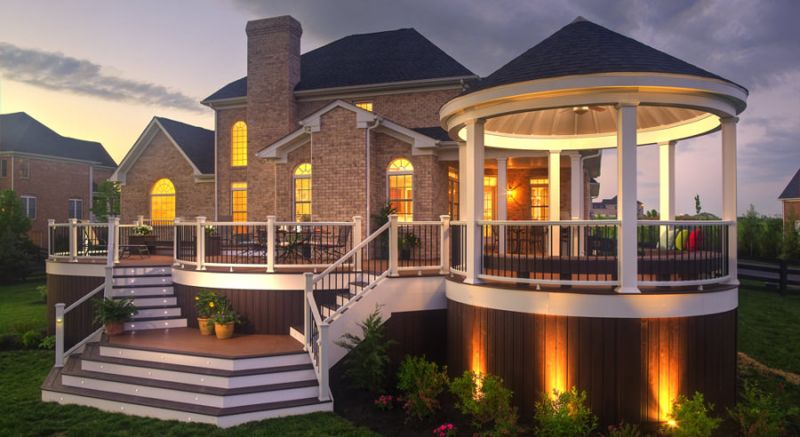 Deck Design Ideas
There are many different deck designs so it's important you do your homework to find one you like. Each design comes with different costs so make sure you consider the cost of materials and labor a design may cost you. Here's a great resource showing low, medium, and high elevation decks.
To fire your imagination, check out the following lists of inspiring deck designs. Bookmark the ones you like so you have something specific to show the contractor or follow if you do it yourself.
Decking Patterns
Accent Boards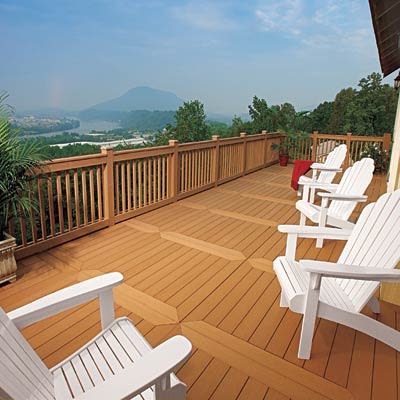 Image from This Old House
Angled board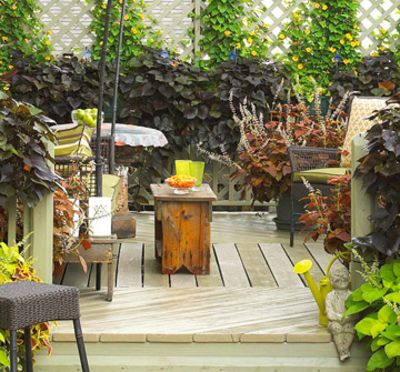 Image from Better Homes & Gardens
ATX Pattern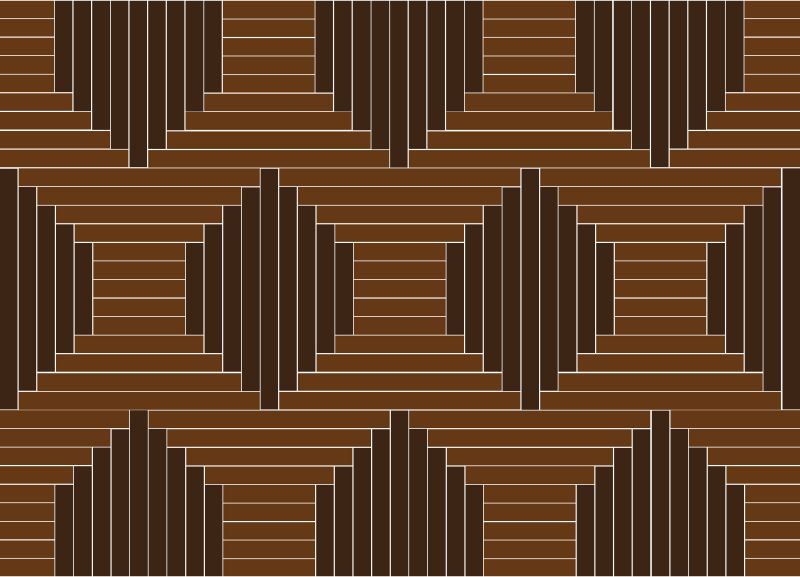 Image from timbertownusa.com
Basketweave / Patchwork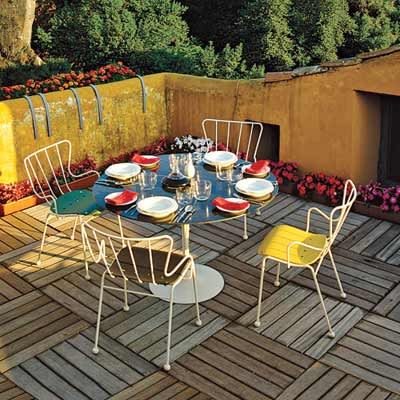 Image from This Old House
Chevron with Transition Board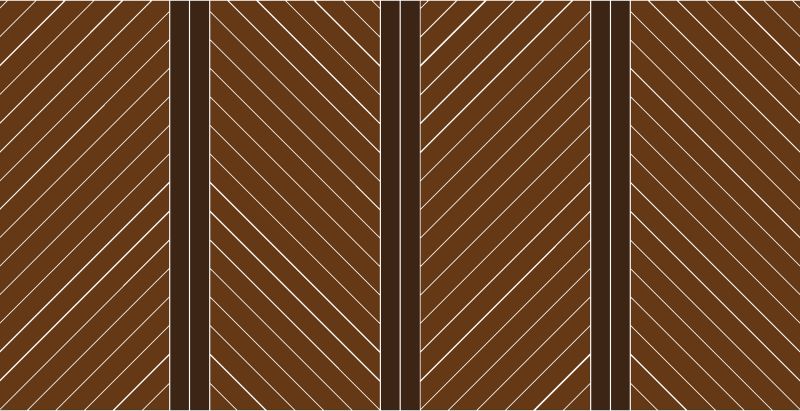 Image from timbertownusa.com
Cross pattern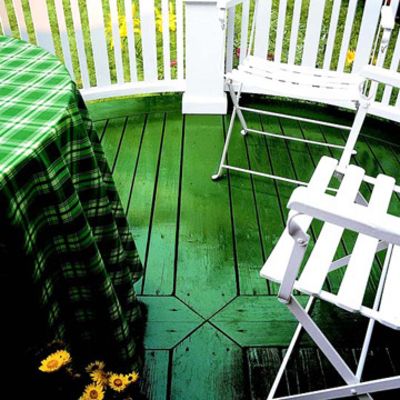 Image from Better Homes and Gardens
Diagonal

Image from Better Homes and Gardens
Double Diagonal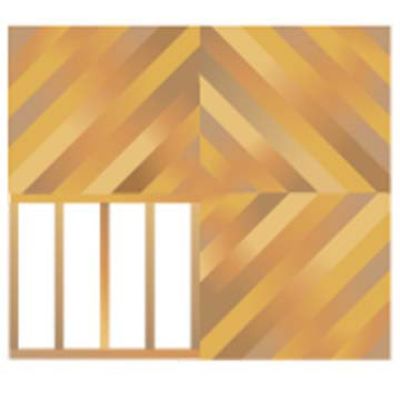 Image from Better Homes and Gardens
Herringbone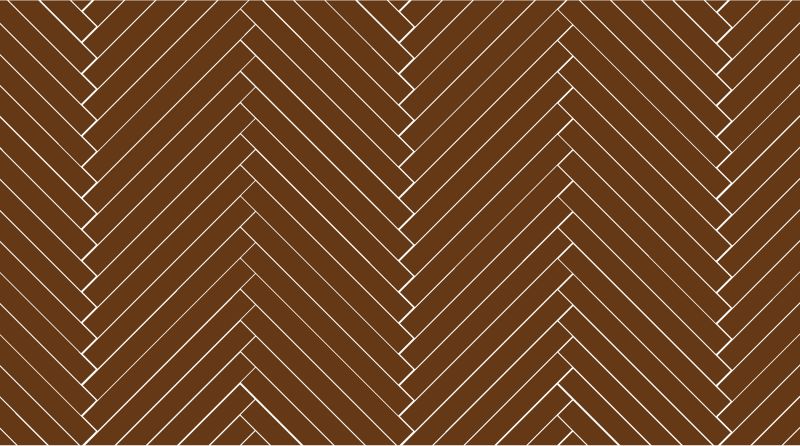 Image from timbertownusa.com
Nested Square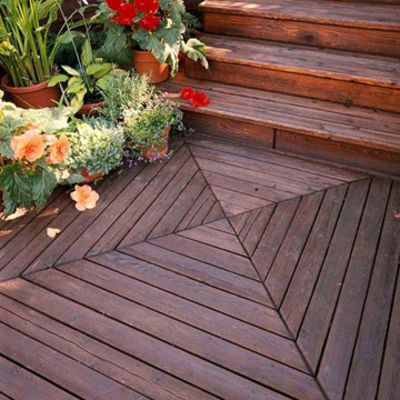 Image from Better Homes and Gardens
Picture frame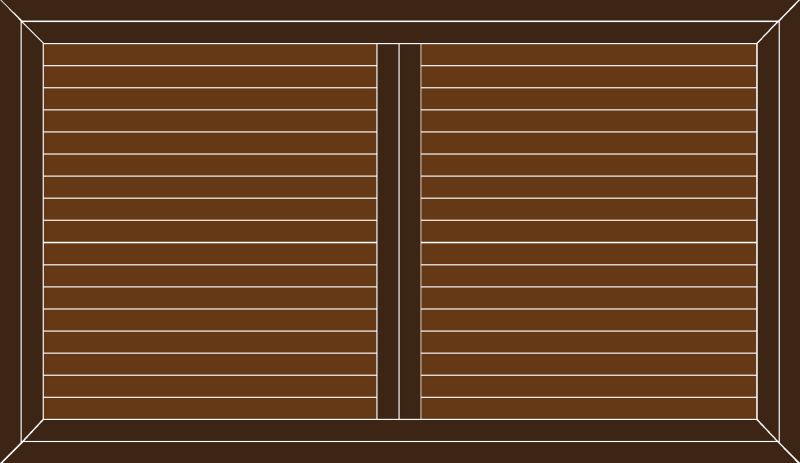 Image from timbertownusa.com
Radius (bending)

Image from Trex
Transition board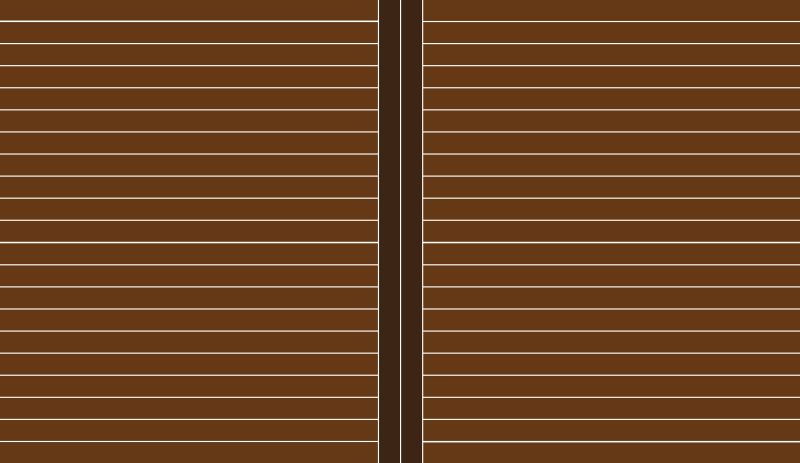 Image from timbertownusa.com
What Decking Materials Should I Use?
The materials you use will impact its look, longevity, and your enjoyment. So it's very important to know what materials you want before talking with a contractor or planning to build it yourself.
From natural woods to composites, homeowners have many good decking options. Which one you choose depends on your desired look and maintenance level.
Pressure-treated wood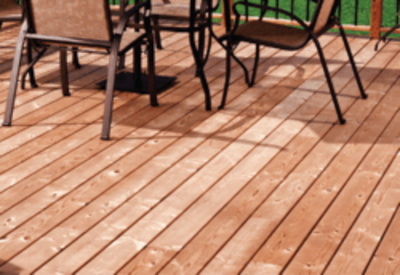 Pressure treating forces a chemical preservative deep into wood to create a rugged exterior building product that is both rot- and insect-resistant. (Most Affordable Option)
Cedar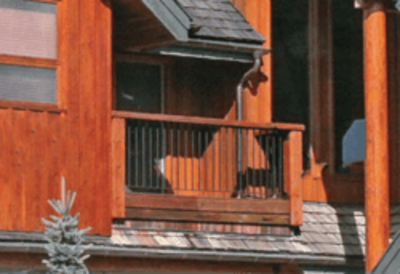 Cedar is naturally rot-resistant and does not readily absorb moisture. Its deck boards lie flat and straight while delivering the natural look of wood. (Mid-Tier Option)
Redwood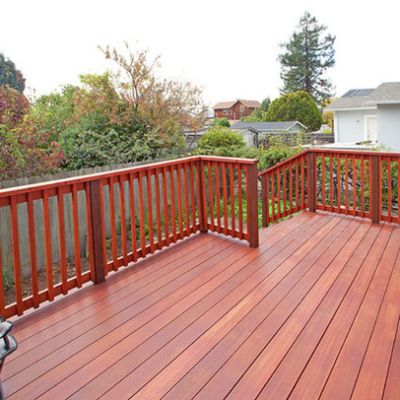 Redwood decking is naturally stable and resists warping. But the best redwood decking boards are from old-growth trees, which are increasingly being protected. Therefore, it can be difficult and pricey to obtain the best Redwood boards. If you do, you need to consistently apply sealer to them. (Most Expensive Option)
Tropical hardwoods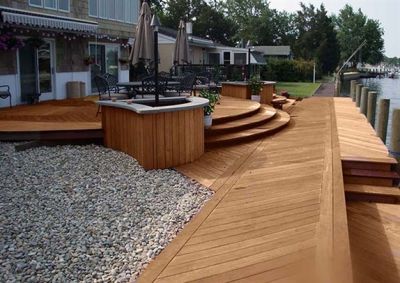 The top 6 tropical decking species are Ipe, Cumaru, Tigerwood, Massaranduba, Garapa, Cambara. Ipe is very durable but very costly. Cumaru is a cheaper alternative to Ipe but tends to shrink in dry climates. Tigerwood's look is striking, but it can be slippery. Massaranduba is very dense, but it becomes brittle in dry climates. Garapa is durable, but its strong lemon color limits applications. Cambara is much less durable than the other species, but it's also much cheaper.
Composite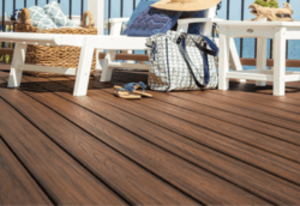 Made from up to 95% recycled wood and plastic, composite decking features high-performance with near-zero maintenance. As an engineered product, composites also offer a high degree of design flexibility - allowing for near unlimited color combinations and previously unattainable features like curved boards. (Most Expensive Option)
Bamboo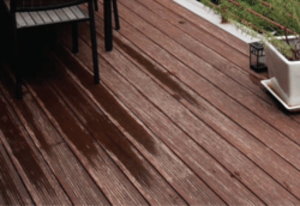 Bamboo is an environmentally friendly decking material with the natural look and feel of wood and the durability of a composite.
Polymer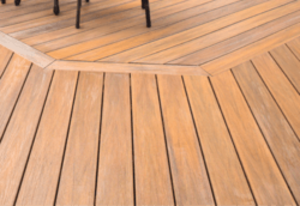 PVC decking boards have slight differences in color and grain pattern to closely resemble real wood decking. It has the look of nature with the strength of man-made materials.
Footings and Piers
Traditional deck building requires you to dig holes and pour cement footings. Though secure, it's time-consuming and expensive. Plus, it's difficult to remove them if you made a mistake or need to move them.
You may want to consider a recent alternative called Diamond Pier. It doesn't require digging holes or pouring concrete. Instead, you install a precast concrete head at the ground surface and use hand-held tools to drive steel bearing pins through the head and into the ground.
Finishing Touches
Lighting
Plan to add lighting on your deck so you can enjoy it at night. Also make sure to add lights on each stair step to avoid injury at night.
Trim

Smooth out rough edges and corners with deck trim.
Railing

Make sure it's sturdy enough to lean on and wide enough to rest drinks and plates on. Check out this railing guide.
Lattice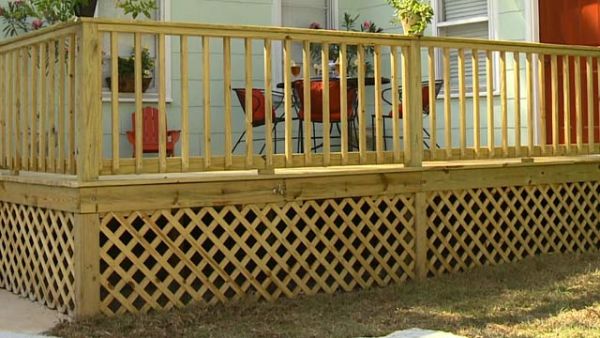 If you have a lot of extra space below your deck and you want a uniform look, then make sure you add lattice below. Since this space is also useful for storage, make sure you put hinges on piece of the lattice so you can easily access the space below.
Storage

You will need someplace to store blankets, towels, grilling tools, and miscellaneous items for your deck. Consider clever ways to turning your seats and steps into cabinets and drawers.
Decorating
Consider what furniture you will want to go with your new deck. If you have been dreaming of a certain deck set, make sure your deck is large enough to comfortably fit it. Also, make sure your desired furniture and your deck design look good together. Otherwise, you may find that your perfect deck clashes with your preferred furniture. Better to plan ahead.
ROI of a deck
Your deck has to be right for your market. If your deck is too small or too big than others in your area, or if it has too few features or too many, you probably won't be able to recoup your investment.
Though adding a deck will probably increase your tax assessment, it will be treated much the same as landscaping or a new driveway - not additional living space.
Upfront cost of materials and labor is only part of the lifetime cost of your deck. Make sure you also consider maintenance, warranties, and possible replacements in the final number. Though some materials may increase your upfront costs, over time they tend to lower maintenance, making them more affordable in the long-run.
Getting Ready to Build
IMPORTANT: Before you buy any materials or break ground, make sure your deck plans follow local rules and regulations because they will affect your deck design, location, and materials. Contact your city or town hall, or Google "deck building code [your city]" because some municipalities have their codes online.
Choosing a contractor to build your deck
If you decide to hire a contractor to build your deck, ask friends and family for who they recommend. Word of mouth is often the best way to find a trustworthy contractor. For costs, expect to pay $25 to $35 per square foot for a pro-built deck.
Before you commit to a contractor, ask these questions to ensure they know what they're doing:
How long have you been building decks?
Can you give me the names and contact information of your references?
Do you have liability insurance?
Do you have a written warranty?
If you use subcontractors, are they covered by the warranty?
How long is the warranty?
Who manages the subcontractors?
Make sure to check out their reviews on Google, Facebook, Yelp, AngiesList, HomeAdvisor, and Houzz. Also, examine their affiliations to see if they associate with reputable trade organizations.
Mistakes to avoid?
Your climate makes a big difference on the kind of wood you choose and the direction your deck should face. Make sure you account for your climate by referencing our tips on location and wood types earlier in this guide.
Also, don't overload your deck. Most decks are designed to support 60 pounds per square foot, which includes the weight of the deck (called the "dead load") as well as people and furniture (the "live load"). Make sure you or your contractor build adequate support for your purposes.
Here are some other mistakes to avoid:
Now you're ready!
Now you have everything you need to customize your perfect backyard deck.